Southside Place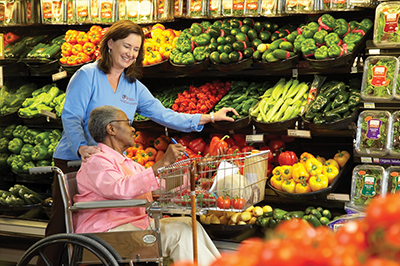 When your loved ones need in-home, personal care and companionship services, Comfort Keepers® is here to help.
Whether assistance is needed transitioning home from the hospital, caring for a loved one with Alzheimer's or dementia, or giving the primary caregiver a break for a few hours, our caregivers can support your family and aging family member.
Our caring staff brings a wealth of experience and compassion to your home. We can help with daily tasks such as medication reminders, bathing, and dressing, or help around the house doing light housekeeping, laundry and meal preparation.
Our caregivers also ensure that clients stay mobile and engaged in the community. When Mom needs to pick up groceries at Randall's, Whole Foods, or Kroger's, needs a ride to visit a friend or simply wants to sit by the pool at the Fire Truck Park, a member of our competent team is there to lend a helping hand.
Call us today at (713) 974-6920 to schedule a free in-home consultation.