Bellaire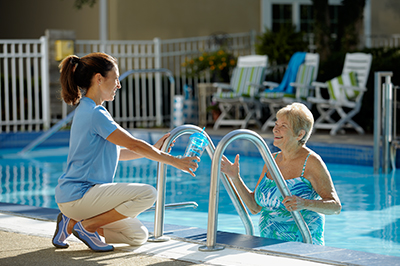 When your loved ones need in-home, personal care and companionship services in Bellaire and the surrounding area, we are here to help.
Our Comfort Keepers® office offers a full range of in-home companionship and personal care services to provide seniors support for independent living at home.
Our caregivers will help your loved ones in the shower, assist them in meal preparation, remind them to take their medications, help them dress, or assist with household chores.
We also ensure that clients stay mobile and active in the community. Whether it's shopping at the nearby Galleria in the heart of Houston, catching some cooling spray at the Hines Waterwall Park, running everyday errands, or dropping by the Bellaire Rec Center on 5th Street for a stretch class or to explore a new hobby; a member of our team will be there with reliable transportation and a friendly smile.
We can even don a swimming suit and join you in the Elaine Woods Therapy pool at Evergreen Park where wheelchairs are welcome in the water.
Call us today at (713) 974-6920 to schedule a free in-home consultation.