Senior Care in Brentwood, TN and Surrounding Areas
Dynamic senior care services that can help your loved one in Brentwood live their best life every day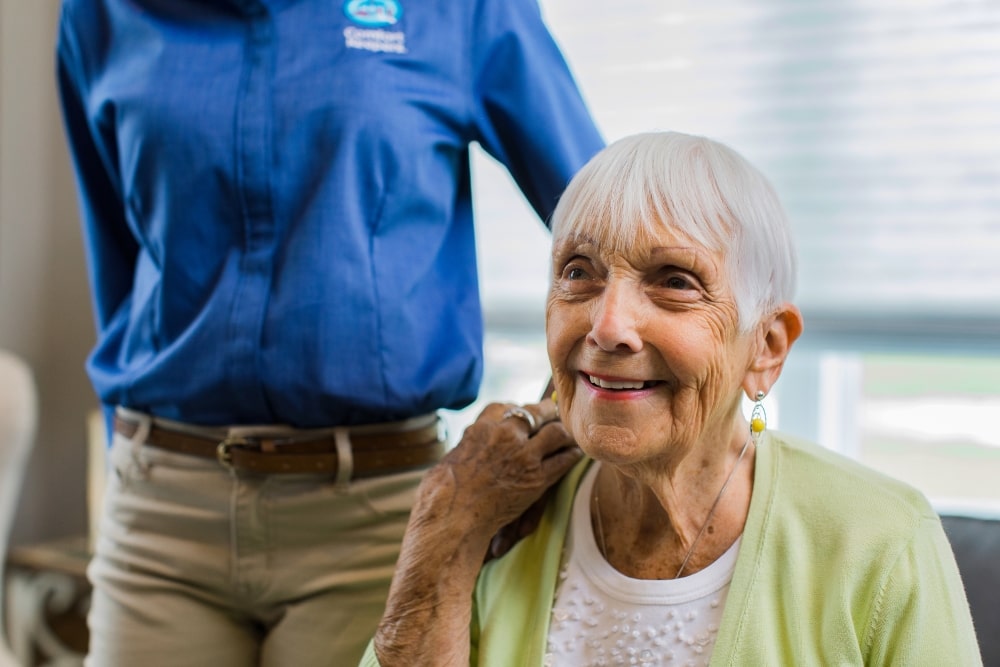 At Comfort Keepers of Brentwood, we work every day to improve the quality of life of all of our clients. We use an Interactive Caregiving™ model that helps us provide for physical, emotional, social, and mental health needs. When you receive senior care from us, you'll have the peace of mind of knowing that your loved one is receiving all the assistance they need to enjoy their best overall health throughout their golden years.
Our Interactive Caregiving strategy is based on four principles:
Seniors with a healthy diet are in better health, and better able to recover from illnesses or accidents.
Seniors who live in safe homes, where dangers are mediated and help is available, can reduce the likelihood of accidents or injury.
Seniors who enjoy daily physical activity, of a type that's right for their individual health needs, can have better strength and physical health.
Seniors who engage in daily mental activity have improved mental dexterity throughout the aging process.
Through Interactive Caregiving, we work to incorporate each element into the customized care plan we create for your aging loved one. Our senior care is individualized to your loved one's preferences, habits, tastes, and hobbies. For instance, physical activities that could be incorporated into your loved one's care might include a walk in the local park or community center. Mental activities might be playing a strategy game with your caregiver or working on genealogy research and learning more about your family.
Companionship care is at the heart of our senior care services. That means our caregivers work to understand your loved one's personality, health circumstances, and needs so that we're better able to anticipate changes in their care plan and assist with daily needs. Companionship also means your loved one will have a regular check-in with someone who understands their current health status, who can watch for changes that should be reported to medical providers.
If you're helping to care for a loved one whose daily activities may be decreasing, Comfort Keepers of Brentwood and the surrounding areas can help. Contact us at (615) 942-0111 today to learn more about senior care and how we can assist your loved one.