Comfort Keepers of Columbia has been awarded both Employer of Choice and Provider of Choice by Best of Homecare.
Welcome To Comfort Keepers Home Care Top-Rate Care For Seniors Throughout East Columbia
In home care for seniors in Columbia, SC
If you value staying in your home when you come to the point where you need help with basic functions such as bathing, personal care, housework, cooking and more, home care in Columbia, SC from Comfort Keepers, can make that possible. By providing you with a wide selection of care services, as well as professional caregivers who can perform these tasks, we can make staying in a private home or assisted living facility manageable for you or a loved one.
Should you need nursing in home care services such as catheter maintenance, wound care, or tube feeding, we can even supply Private Duty Nurses (PDNs) to do the job. Contact us if you would like to schedule a free in-home consultation. We have senior advisors on staff ready to help answer all of your questions.
Interactive Caregiving Specialists
While it can be hard to find caretakers you trust, owners David and Julie Coker makes the care process easy. We offer competent staff who participate in ongoing training to ensure that they know how to provide the best level of personal and companionship care for seniors. Our goal is to offer you or your loved one interactive care that keeps seniors engaged in their surroundings as well as alert and active.
We offer the home care services for seniors you seek. For information about arranging home health care services for yourself or a loved one, fill out our Contact Us form or call us at (803) 462-1808. We staff our line 24/7, so we are ready for your call for help whenever you need us.
---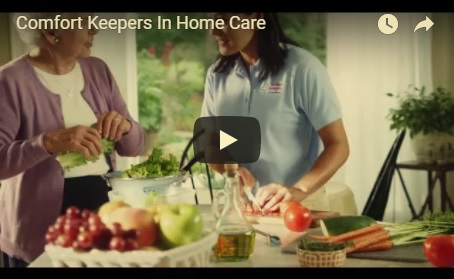 ---
Comfort Keepers In Home Care proudly provides senior care services in the following communities of South Carolina:
Blythewood, Cades, Cassatt, Cayce, Columbia, Coward, Dalzell, Darlington, Dentsville, Eastover, Effingham, Elgin, Elliott, Florence, Hartsville, Horatio, Lake City, Lamar, Lexington, Lugoff, Lydia, Lynchburg, Mayesville, Olanta, Pinewood, Rembert, Shaw Air Force Base, Sumter, Timmonsville, Turbeville, Washington, and Wedgefield