Meet Our Staff
Meet Our Dedicated Administrative Staff
At Comfort Keepers Ithaca, we know first-hand what it takes to create excellent in-home care. Everyone that makes up our office staff started as caregivers, giving us a unique perspective when we assign clients their caregivers. We know what to look for in caregivers and how to match them with the right individual, ensuring that we provide each and every client with excellent, personalized care.
We'd love to meet you in person, but for now, please get to know us by browsing our bios below. Aside from our office staff, we have 42 loving caregivers helping us provide the highest quality in-home care. Contact us to learn more.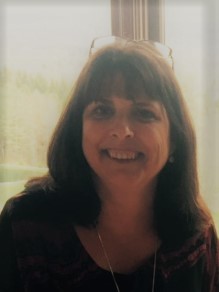 Teresa Nix
President, Administrator, Co-Owner
Teresa has a long career in home care, going back to when she was a teenager working as a Certified Nurses Aide at a local nursing home. Teresa worked as an Administrative Assistant and later Human Resource Associate for Classen Home Health after her return from the US Military. Later, Teresa worked as Executive Director at Bridges Cornell Heights, and then spent 4 years as General Manager at Comfort Keepers Ithaca. In August 2011, Teresa and her husband purchased Comfort Keepers Ithaca and began implementing their extensive experience to make it what it is today.
Senior care is something that Teresa has always taken pride in as her great grandmother and grandmother were owners and operators of a small retirement home in Ithaca prior to their passing. Teresa grew up in Ithaca around seniors, so spending time and working with Seniors is a natural comfort place for her. She has taken the best of the places she has worked and applied it to Comfort Keepers Ithaca, and she is very proud of the result.

Jeff Nix
Vice President, Human Resource Director, Co-Owner
Jeff and Teresa met while they were both serving in the US Army in Germany. Shortly after he returned to Civilian Life he worked some temporary positions until he started working at Cornell University, Statler Hotel. After approximately 17 years, he left his AV Technician position to work full-time as a Co-Owner of Comfort Keepers. Jeff has supervisory experience from his time prior to AV Technician as a Conference Service Supervisor working directly with students. Jeff brings a sense of humor to Human Resources by relating with caregivers in a way that really works. He is often described at the master of one-minute management. As Human Resource Director, he brings many talents.

Melissa Jenkins
Scheduling Coordinator
I am a mother of 3 beautiful children and the wife of an amazing and supportive husband. I have a passion for working with elderly individuals and making sure they have the best quality of life possible. I did not have grandparents growing up, but I have wonderful memories of being with them when I was a young child and as an adult I missed having that relationship. I had worked in Doctor's offices as a receptionist for a few years and then at the age of 23, I began working with the elderly. I started working for a facility in Ithaca that specialized in Alzheimer's and Dementia Care. I was able to form relationships with the people I cared for and they became my surrogate grandparents.
Shortly after beginning my career in caregiving, I was promoted within the facility and became the Business Office Manager, but maintained a close relationship with the residents. While working there, I was certified by the Alzheimer's Association in Dementia care. I was with them for almost 12 years when my life was changing and my kids needed me more as they were growing up. For the next 2 years I worked as a private caregiver. In April 2016, I was hired at Comfort Keepers as a companion caregiver. I really enjoyed going to the homes of my clients and spending time with them. In June, I was promoted to the Human Resource Specialist. I am enjoying working with all of the caregivers in my new role. I hope to be with Comfort Keepers for many years to come as I have developed wonderful relationships already.

Cathy Dodge
Assistant to the Administrator
I have worked for many years in a number of jobs where the only reward at the end of the week was a paycheck. I was at a point in my life where I wanted more; I wanted to make a difference and feel good about how I was spending my time. I started looking around and found Comfort Keepers. I found they were making a difference in the lives of the elderly and that I wanted to be part of that. I have worked for Comfort Keepers now for 5 years. I started as a Caregiver working directly with clients, spent 3 years in the office as an Office Manager, and was recently promoted to Assistant to the Administrator. The job has been challenging as I had never worked in an office environment in any of my previous jobs.
Working for Comfort Keepers has been very rewarding. Looking back on why this has been a good fit for me, I realize that it's about the skills and characteristics it takes to make an impact on someone's life—the same skills it takes to be a good person: being kind, caring, sincere, positive, and doing the best you can do. This is what I try to do every day.

Courtney Schwager, HHA
Team Leader/HHA
I knew in high school that I wanted to take care of people, so when I had the opportunity to go to vocational school to get my Certified Nurses Aide Certification, I was very excited. When I graduated I started working in a local nursing home. I enjoyed this but always wished I had more time to spend with my clients. A friend told me about Comfort Keepers, where I could work with seniors on a more one-on-one basis. I applied and shortly after they sent me for my Home Health Aide Certification. I was excited as I was then able to use my personal care skills, communication skills, and problem solving skills to help seniors on that one-on-one basis that I was looking for. I have been with Comfort Keepers over a year and was recently promoted to Scheduling Coordinator. I am now able to help other caregivers using my experience in the homes as well as scheduling. I have been in Senior Care over 4 years and see it being a long happy career.
Interested in joining the Comfort Keepers Ithaca care team?
We offer competitive compensation, a highly flexible work schedule, and opportunities to impact someone's life in a meaningful and fulfilling way. Whether you're looking for a part-time job senior care job or the start of a new career, we'd love to hear from you.
Browse Jobs