Companion Care in Southern Highlands, NV and Surrounding Areas in Las Vegas
Comfort Keepers Las Vegas offers customized companion care for seniors living at home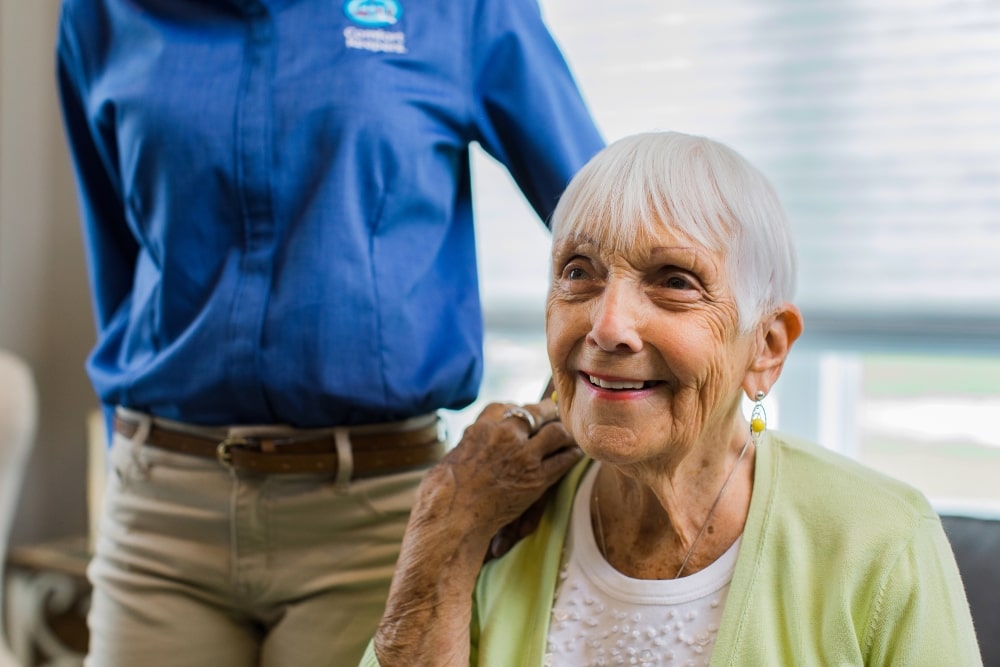 Through socialization and companionship, Comfort Keepers of Las Vegas, NV provides your senior with elite care. Our senior care can uplift your senior's mental state by increasing social interaction and connecting with family and friends. Not only do we increase meaningful relationships, but our Las Vegas caregivers are also available to spend quality time with your senior. Our companion care plans include company during meals, meaningful conversations throughout the day, and reliable transportation to appointments in Clark County.
What is companion care?
In addition to emotional support, we offer friendship and activities like
Conversation and mental stimulation, such as playing games or listening to music
Meal prep and time spent together over breakfast, lunch or dinner
Light activity, such as a walk or time spent outside
Laundry and light housekeeping
Grocery shopping and errands
Transportation to and from appointments and social events
Reminders for personal care and grooming
Medication reminders
By providing a positive environment with companion care, your senior has a lower risk of developing depression and other cognitive diseases.
A holistic approach
Our Interactive Caregiving™ philosophy encourages your senior to improve relationships and genuinely connect with others. With more social interaction, your senior can improve their mind, body, and soul.
How Comfort Keepers Can Help
Comfort Keepers of Las Vegas covers a large range of senior companion care:
Nutrition and Meal Prep
Our caregivers create, shop, cook, and clean up healthy meals. No matter their diet, your senior can have exciting meals made for their individual needs.
Conversation and Companionship
Sharing memories and creating a meaningful relationship, Comfort Keepers of Las Vegas can improve your loved one's emotional and mental health.
Laundry and Light Housekeeping
Our caregivers can take care of all laundry needs, either in the home or at a nearby laundromat. Light housekeeping services include vacuuming, dusting, sweeping, mopping, and cleaning.
Grocery Shopping and Errands
Transportation
Medication Reminders
Comfort Keepers customizes all personal care plans to fit your senior's individual needs. No matter what their condition, we are available for part-time, full-time, and 24/7 care.
If you're ready to see how Comfort Keepers can increase your loved one's quality of life every day, contact our office serving Southern Highlands and surrounding areas in Las Vegas, NV today.