Senior Care in Southern Highlands, NV and Surrounding Areas in Las Vegas
Comfort Keepers Las Vegas offers customized senior care plans for your loved one's unique needs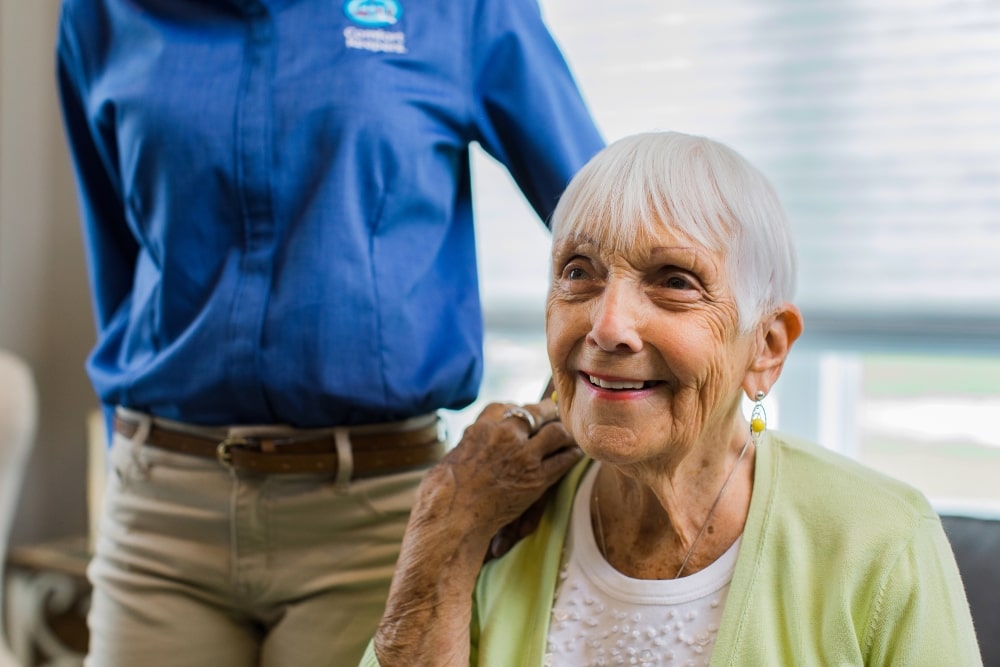 At Comfort Keepers Las Vegas, we know that there's no such thing as a one-size-fits-all approach to senior care services. Each individual has their own preferences, health circumstances, needs, and abilities, and that's why our in home care plans can be fully customized. Our Interactive Caregiving model lets you identify the services that will be most helpful for your loved one's daily life.
The senior care your loved one receives should be as unique as they are. Our approach to caregiving in the Southern Highlands, NV area is holistic, meaning we provide care services that help every part of your loved one's life, personality, and needs. Physical, mental, emotional, and social components are all important to being able to maintain good overall health. That holistic approach helps your caregiver incorporate the hobbies and activities that will make them happiest.
Our Interactive Caregiving model revolves around four principles:
Seniors with active minds can maintain better mental health and dexterity for longer.
Seniors who are engaged physically through activity or exercise customized to their needs can maintain better physical health for longer.
Seniors with well-nourished bodies are better able to recover from illnesses or incidents.
Seniors deserve safety in their homes so that they can enjoy a reduced likelihood of accidents and a rapid response when illnesses or accidents occur.
Our senior care services follow through on each of these pillars by incorporating tasks, activities, and assistance with daily needs so that your loved one can enjoy better overall health. Through mobility assistance, transportation, meal preparation, light housekeeping, linens changing, and more, a caregiver from Comfort Keepers of Las Vegas can help to increase your loved one's quality of life.
Companionship Home Care in Southern Highlands, NV and nearby Las Vegas areas
Companionship care is the heart of what we do. That means all senior care is provided by a dedicated caregiver who is in relationship with your loved one and your family, who develops rapport and connection with your loved one in order to better understand and assist them. We've heard from many clients that our caregivers become like family, and that's how we know we're successful in providing top-quality care.
For more information about our Interactive Caregiving program, visit the Comfort Keepers Resources section on Senior Care and Related Topics. If you're ready to see how Comfort Keepers can increase your loved one's quality of life every day, contact our office serving Southern Highlands and surrounding areas in Las Vegas, NV today at (702) 425-6932.