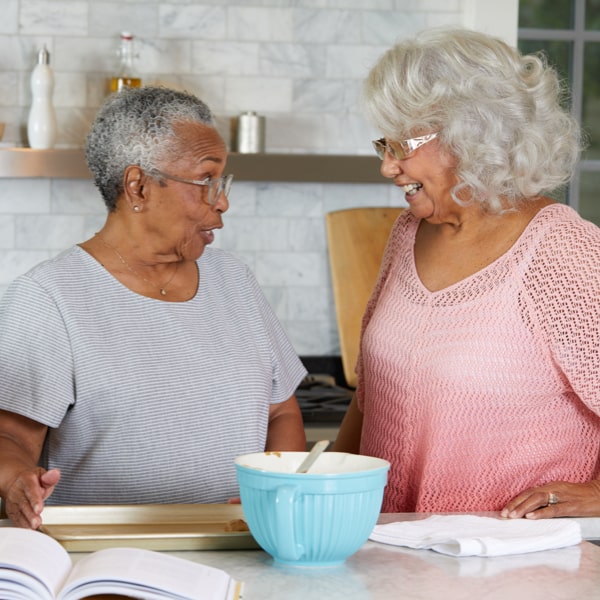 Devoted In Home Care in Las Vegas, NV and Southern Highlands, NV from Comfort Keepers
We Offer In Home Care to Las Vegas, NV and Southern Highlands, NV and the Surrounding Area
Comfort Keepers has been serving the Las Vegas area since 2004, and we know how crucial it is for seniors to maintain independence in their own homes. That is why we offer a wide variety of in home care services to cater to the unique needs of all seniors. Our Las Vegas and Southern Highlands care services include personal care and companion care services throughout Clark County. It's the perfect way to allow seniors to keep their comfort at a high level. Best of all, you can feel good in choosing Comfort Keepers of Las Vegas, NV because we're local, we know the Valley and we're part of the community. To learn more, call our team at (702) 425-6932.
We Want to Hear What You Need in Las Vegas
It starts with honest, open communication. To understand the needs of our clients and to determine the best care solution for them, we have a member of our care team perform a consultation. The consultation can be held virtually or in person at our location on W Charleston Blvd. During this consultation, our care team will analyze the needs and abilities of the client along with evaluating their home to ensure a safe living condition. We encourage family members and friends to join us for the consultation, as their input into their loved one's daily life and activities can help us make sure we design the best senior care solution.
Customize Your In Home Care
All of our in home care services can be included in the customized care plan we create for your loved one. Whether it be part-time for a few hours a week or full-time 24 hour care, we will find the solution that works for you and your loved one. Some of the services that we offer include:
Hygiene assistance
Mobility assistance
Incidental transportation
Meal preparation
Light housekeeping
Laundry
One of the most important services that we offer, and probably the favorite among our caregivers, would be our Interactive Caregiving. With Interactive Caregiving, we provide comfort care and companionship to our clients but also encourage them to be involved and engaged in every step of their care process. This helps to keep your loved one more active and involved as they age in their home, rather than being a passive bystander. We've seen it work to great success here in Las Vegas time and time again.
Contact Us in Las Vegas, NV and Southern Highlands, NV
We've been serving the Silver City for many years and have a wonderful rapport with our community thanks to a local staff who cares for others. If you or a loved one is in need of in home care to remain safely at home in the Southern Highlands, NV or Las Vegas area, please contact us anytime.