Upkeeping Personal Hygiene As We Age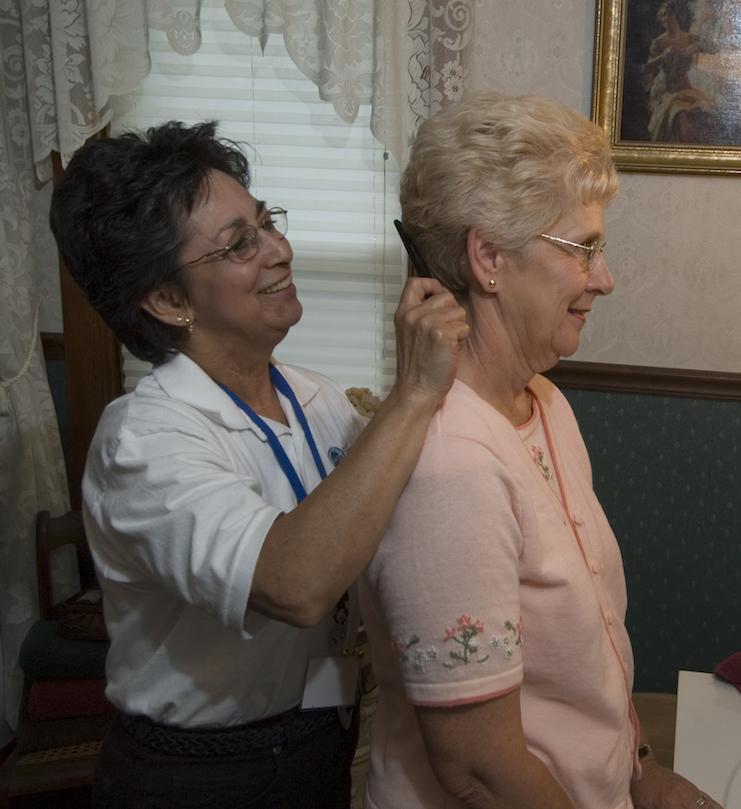 Personal hygiene can be difficult to maintain as we age, and is one of the hardest topics to approach. Here are a few questions that we are often asked regarding personal hygiene for aging loved ones:
Why do people have difficulties upkeeping hygiene? Neglecting personal hygiene can be an indicator of a health problem. Additionally, there could be aches and pains that make taking care of yourself difficult, as well as a fear of falling. For example, stepping over a tub to get in and out of the shower can become a challenge, as well as changing clothes.
How should we approach a conversation about hygiene?Recognize that the person you are speaking to might not be aware of their body odor or food on their clothing. Make sure you are respectful and choose a private place and time to have the conversation. Approach the as solving problem and trying to help and inquire about any fears they might be having in regards to hygiene tasks such as bathing or brushing teeth.
What can we do to make personal hygiene easier for our loved one? Definitely start in the bathroom and make sure that your loved one has the right toiletries supplies and that they are easily accessible. Bathrooms can be quite hazardous, so take a look to make sure that the area is well-lit and that there are dependable grasps for standing and sitting in areas such as the shower and by the toilet. The most important way to make hygiene a priority is to make it a routine. Try laying out clothes for the week, or use a calendar to write important personal hygiene dates on it.
Most importantly, remember that the bathroom is a sensitive place to ask for help. Some people want only family members to help, and others are adamant about having a third-party individual help with bathing. Understand what your loved one's desires and preferences are in regards to hygiene assistance and make sure them.
Additional resources on Planning For a Personal Hygiene: