Long Term Care & In Home Care Services in Gaylord, MI
For seniors in need of long term care in Gaylord or the surrounding areas, our in home care services can help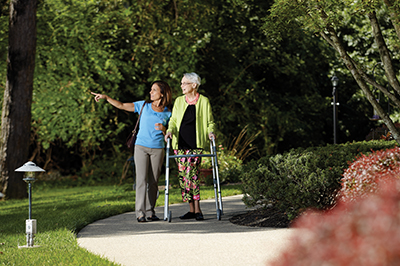 For many years, Comfort Keepers ® has provided in home care services for seniors and other adults in need of in home senior care and long term care in the Gaylord, MI community. We're proud to continue offering quality assistance for your loved ones' needs, whether they require long term care, light housekeeping, private duty nursing or dementia care. Our care services are 100% customizable for your loved one's health situation, schedule and more. Whether you require just a few hours of care a week or 24/7 assistance, we can be of service.
Our in home care services and long term care services work to preserve the safety, happiness, and comfort of your loved ones. Our caregivers, called Comfort Keepers, also wish to maintain the independence of those in Gaylord. They will provide transportation to locations in the town. This allows senior to get out into the community for activity and socialization. It can also provide moral support for seniors who do not feel secure about leaving home unaccompanied.
If your loved ones wish to browse the farmers market on Saturday morning or need to pick up a prescription, we'll make sure they get there on time. Our long term care providers are ready to lend a hand with in home care services when your loved ones need it most.
Do you have a loved one or family member who may benefit from our in home care services? Call us today at (231) 222-5376 to learn more about how we can help your loved ones in Gaylord, MI and the surrounding communities.