At Home Healthcare In Elk Rapids, MI
Learn more about our uplifting at home healthcare services in Elk Rapids and nearby communities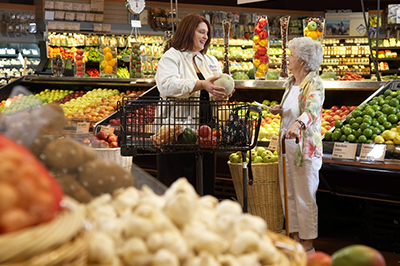 For over a decade, Elk Rapids has been part of the Comfort Keepers ® at home healthcare community. Our care aides provide care at home to your loved ones that is designed specifically to meet their exact needs.
Elk Rapids, MI At Home Healthcare
Whether you require assistance around the house and basic companion care or more in depth private duty nursing care with challenging diagnoses like Alzheimer's, dementia, terminal illness and others, we can be there for you. Our caregivers are also available on a flexible schedule to make sure your loved one receives care when he or she needs it most.
At Home Healthcare That Works
The at home healthcare experts at our agency also recognize the need to stay involved in Elk Rapids, which is why we supply transportation to locations around town. This enables seniors to participate in local activities, get out of the home and be more physically and socially active.
If your loved ones wish to see a movie at the 1940's style Elk Rapids Cinema or need to pick up a prescription at the Corner Druggist, our home care aides will make sure they have a helping hand along the way.
Visit Us for At Home Healthcare in Northern Michigan
Our agency is ready to help your loved ones in Elk Rapids, MI and the surrounding area continue living safe, happy lives. Call us today at (231) 222-5376 to learn more about our at home healthcare options and how we may be able to help improve your loved one's quality of life.