The Best In Home Senior Care by Comfort Keepers® of Portage, MI
Dependable and Compassionate Home Care
My Grandmother, My Mission, My Promise
Comfort Keepers of Portage is an In-Home Care agency that has been in business for over 13 years. Owned and operated by myself, Nadine Fish, we are an affordable premier In-Home Care agency that not only provides outstanding senior care, we also offer a wide range of services suitable for anyone that needs assistance at home. I started this business after visiting my grandmother in a nursing home and having her whisper to me "Get Me Out of Here" on more than one visit. At the time, I did not have the resources to provide her the assistance she needed but I knew then and there I would make it my mission to allow people to age in place at home, comfortably and with dignity.
To that end, I finished my master's degree in social work and started pursuing a way that I could help people like my grandmother. After searching for various way to do this I discovered Comfort Keepers and liked the unique opportunity they offered – they were already a trusted and recognized home care company whose philosophy spoke to me on a personal level. Started by a nurse in Ohio as a way to help other people in need of assistance, the focus on quality and compassion has helped Comfort Keepers grow into an internationally recognized home care agency.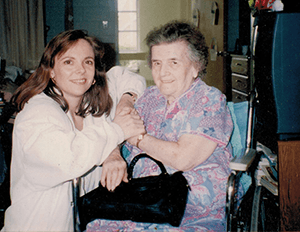 Being with Comfort Keepers has been the biggest blessing in my life – I am able to provide care to so many of our seniors and vets in their greatest time of need. We offer a variety of services, some of which are listed below, I hire only the best people for caregivers and personally ensure each client is treated like family. Our caregivers must pass the 'grandma test' – if I wouldn't want them taking care of my grandmother then they are not hired – simple as that, case closed.
We offer a wide variety of services from Companionship to Personal Care and Transportation Assistance.
If you like, we can arrange for a no obligation in-home assessment and safety inspection where we help you identify if and what type of care is needed for your loved one and perform a free home safety inspection for your senior's house paying special attention to fall risk.
If this is the kind of care you or your senior wants and needs then call our office anytime and we will be happy to talk to you.
Dependable and Compassionate Home Care
Our mission is to provide our clients with the highest level of quality of life that is achievable. We shall treat each of our clients with the respect and dignity they deserve, as though we were caring for a member of our own family
At Comfort Keepers® of Portage, we continuously strive to enrich the lives of those in our care. We offer personal care as well as companionship and strive to keep our clients active and happy by carefully matching clients' needs to caregiver skills and personality.
We believe in keeping seniors engaged and active. Comfort Keepers allow seniors to take as active a role in their own care as they are able. Our caregivers interact with seniors in physical, mental and social activities they look forward to—going on walks or dancing, reminiscing, working on crossword puzzles or a cherished hobby, visiting favorite people and places. The result? Healthier, safer, more fulfilling lives … in the comfort of home.
Call us today at (269) 375-5466 to learn how we can help make your life better by offering your loved-one the compassionate care and sincere assistance that Comfort Keepers® has become known for.