In-Home Senior Care
Nazareth, Michigan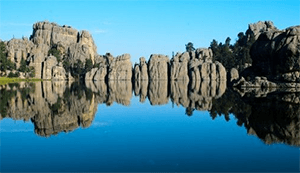 Photo Credit: Gilmore Car Museum
Whether you need temporary respite or a full-time caregiver our licensed agency only uses bonded and insured employees – not contractors.
Keeping our loved ones in their home, happy and healthy is a sizable goal for many in the "sandwich generation," but resistance on the part of your loved one can make this a challenge. If you're currently facing caring for your own home, your career, your children and your parents, now is a great time for a discussion of in-home care.
Even if your loved one is currently doing well on their own, there are challenges to keeping up a household that could put them at risk. A basket of laundry is not a challenge if your balance is great and your steps are steady, but if balance and stability are an issue, housework can get dangerous.
As any resident of Nazareth knows we also face challenges of extreme cold and heavy snow. If your elderly loved one spends part of their day out and about seeking services or running errands, an in-home caregiver can save them dangerous car trips. As part of our hiring process all caregivers undergo an extensive background check which also includes a check of their DMV records. All of our caregivers are trained, bonded and insured
If you are currently a caregiver providing full or part-time support or companion care for your senior, finding a substitute organization that can provide respite care to give you a break is critical. Challenges can arise suddenly when you're trying to keep two households running, and this help is not a decision you want to rush. The qualified, vetted and professional caregivers, trained by Comfort Keepers, can step in and free up time for you to take care of things in your busy life.
A professional home health aide can also help in assessing the condition of your loved one. Observations made during personal care tasks including bathing and dressing can help your loved one in using assistance tools such as walkers, canes and grabbing tools properly, aiding and protecting them from injury. Additionally, should it become necessary to switch from part time personal in-home care to 24-hour care, things will be smoother if your loved one is accustomed to a professional home health aide.
When you can't be there or just need a break – we can and will be there. Call us today at (269) 375-5466 for a free in-home assessment or contact us online for more information.