Meet Local Comfort Keepers® Caregivers
Our team is uniquely qualified and ready to help 
Every member of our team is professional and well trained. We conduct a thorough screening and interviewing process to identify the best home care providers, and only those who pass this process go on to complete training to deliver our special brand of home care and become Comfort Keepers®. What truly sets our people apart, though, is their natural gift for caring for others. 
All Comfort Keepers pass extensive background checks and complete continuing education. They are insured and covered by workers' compensation insurance to protect our clients and their families.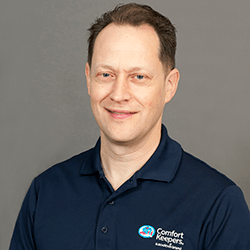 David Gibson
President and Owner
David graduated from the University of Maryland in 1990 with a BS in Accounting. He worked for almost 19 years for Calvert, an investment company focused on socially responsible investing. The decision to open Comfort Keepers in Montgomery County has been the "most rewarding professional experience" of his career! David finds fulfillment helping seniors stay independent and he enjoys getting to know his clients personally.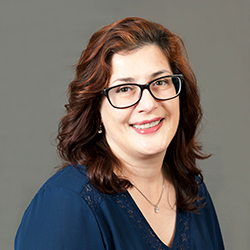 Ani Gibson PT
Operations Manager and Owner
Ani graduated from Thomas Jefferson University in Philadelphia in 1992 with a Master's Degree in Physical Therapy. For 18 years, she practiced Physical Therapy working with seniors both in the Assisted Living setting and in the home. In June of 2010 Ani, along with her husband David, decided to become a Comfort Keeper and open the Montgomery County Comfort Keepers office. She still has an opportunity to utilize her skills as a PT for client care and is enjoying learning all the new things that come with owning a business.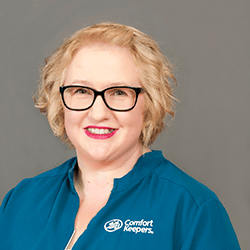 Melinda Fannoney
Internal Client Care Coordinator
Melinda attended Montgomery College studying Hospitality Management. She later moved on to teaching, earning her teaching certificate in 2007. Melinda spent 4 years as a lead Pre School teacher before joining us at Comfort Keepers. She was the first caregiver we hired here at our Rockville office. Melinda has quickly worked her way up the ranks to her current position as Senior Internal Client Care Coordinator and has become an integral part of the Comfort Keepers team. She enjoys the opportunity to meet new people and hear the incredible stories our seniors have to tell.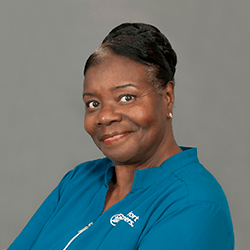 Barbara Hill LPN
External Client Care Coordinator
After graduating from the Chicago Board of Education Practical Nursing Program, Barbara received her license as a Licensed Practical Nurse. That was over 40 years ago and Barbara now has over 30 years of experience in Geriatric Long Term Care Nursing and Home Care Nursing. Her work experience includes charge nurse management of skilled nursing units as well as director of wellness. Along the way, she has developed an interest in behavioral science and is planning to pursue an additional degree in that area. Barbara's many years of experience along with her love of client care has been a wonderful asset to our company.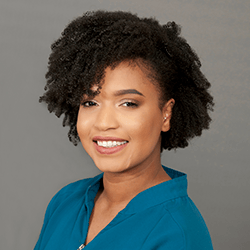 Genesis Porquin
External Client Care Coordinator
Genesis was raised right here in Montgomery County!
Graduating from Richard Montgomery High School in 2012. Genesis continued her education at Salisbury University where she received her Bachelors of Fine Arts in December 2016.
Comfort Keepers was lucky to hire Genesis soon after she graduated. She now spends her days (and nights) working hard at making sure her clients are happy and getting the help they need to remain independent and healthy.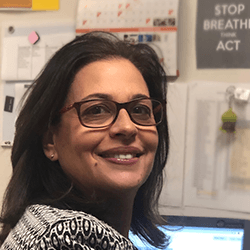 Suzan Coppola
Client Care Coordinator
Suzan moved here from New York about 4 years ago and has settled in Clarksburg with her family. We were lucky to have her join us as she has been working in senior home care for the past 8 years. Suzan utilizes this experience and love of seniors, working closely with our clients and their families to help insure we deliver the care our clients deserve.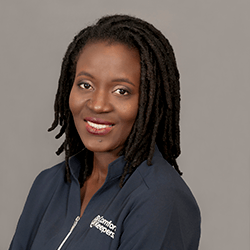 Begay (Amy) Carr
Scheduling Coordinator
Amy began her journey with Comfort Keepers as a caregiver back in January 2015.
Right away we recognized her ability to connect with seniors and how proficient she was at taking care of her clients! And she had a keen sense of detail so....
We brought her into the office to help with scheduling. She now applies her knowledge of what clients want and need to her scheduling duties, each day.
Amy earned an Associate of Applied Science Degree from Mid-Plaines Community College, continued her studies for 1 year at Howard University and has her Certified Nursing Assistant (CNA) Certificate.
We are very lucky to have her as part of our team!
Interested in joining the Comfort Keepers Rockville care team?
We offer competitive compensation, a highly flexible work schedule, and opportunities to impact someone's life in a meaningful and fulfilling way. Whether you're looking for a part-time job senior care job or the start of a new career, we'd love to hear from you.
Browse Jobs