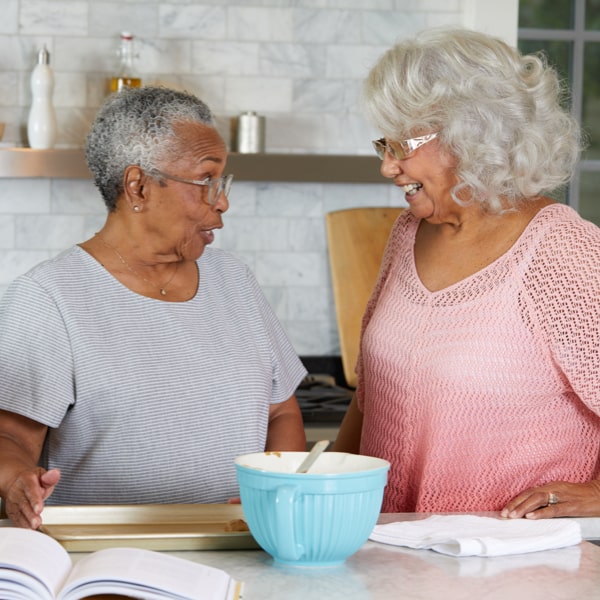 Top-Rated Senior Care in Metairie, Kenner & Surrounding Areas of Louisiana
Senior care services provided right at home by Comfort Keepers of Metairie, LA
Comfort Keepers Home Care provides seniors throughout Metairie, LA and the surrounding areas with expert, loving home care services. Our leading team of home health care providers offer a wide range of personal care and in home companionship services tailored to the unique care need of your senior loved one. These personalized services include assistance with bathing, dressing, and toileting, mobility, meal preparation and much more. We also offer specialized senior care services such as end of life care, dementia care, Alzheimer's care and transitioning home care. And importantly, our care is available whenever you need us, whether that is for one-time care or full-time care. 
The special people that we call Comfort Keepers are available and ready to help your senior loved one with many common issues currently plaguing the senior community. After years of delivering specialized senior care services to adults and seniors in Metairie and the surrounding areas, our office has a great deal of knowledge in potential issues and solutions with which to provide you or your senior loved one. Many families don't think that it's difficult for their senior loved one to remember to take their medications as prescribed, but as we've found out throughout the years, this is clearly not the case. Many seniors would rather suffer in silence and make their families believe that all is well rather than to admit they need help because this admittance may mean a loss of independence for the senior.
As we age, many of us become increasingly resistant to change. Seniors in Metairie, LA are no exception, and typically utilize our services because they do not want to leave the home in which they've become accustomed to and built a lifetime of memories. That's when you know senior in home care is the best option for this senior. We can provide many different kinds of services, ranging from 24-hour full-time care to incidental transportation services. 
For a complete range of our senior care services, contact us or call (504) 731-6111 to schedule a free in home consultation.