Comfort Keepers is keeping seniors safe at home in PaIatine, IL and the surrounding areas

If you have concerns about your senior loved one living independently, it might be time to consider in home health care. Initiate the process by taking our 1-minute home care survey to help you determine when you should begin receiving services.
What's better than open interviews every Wednesday? The first 5 people who show up will receive a $10 gift card and maybe even a job!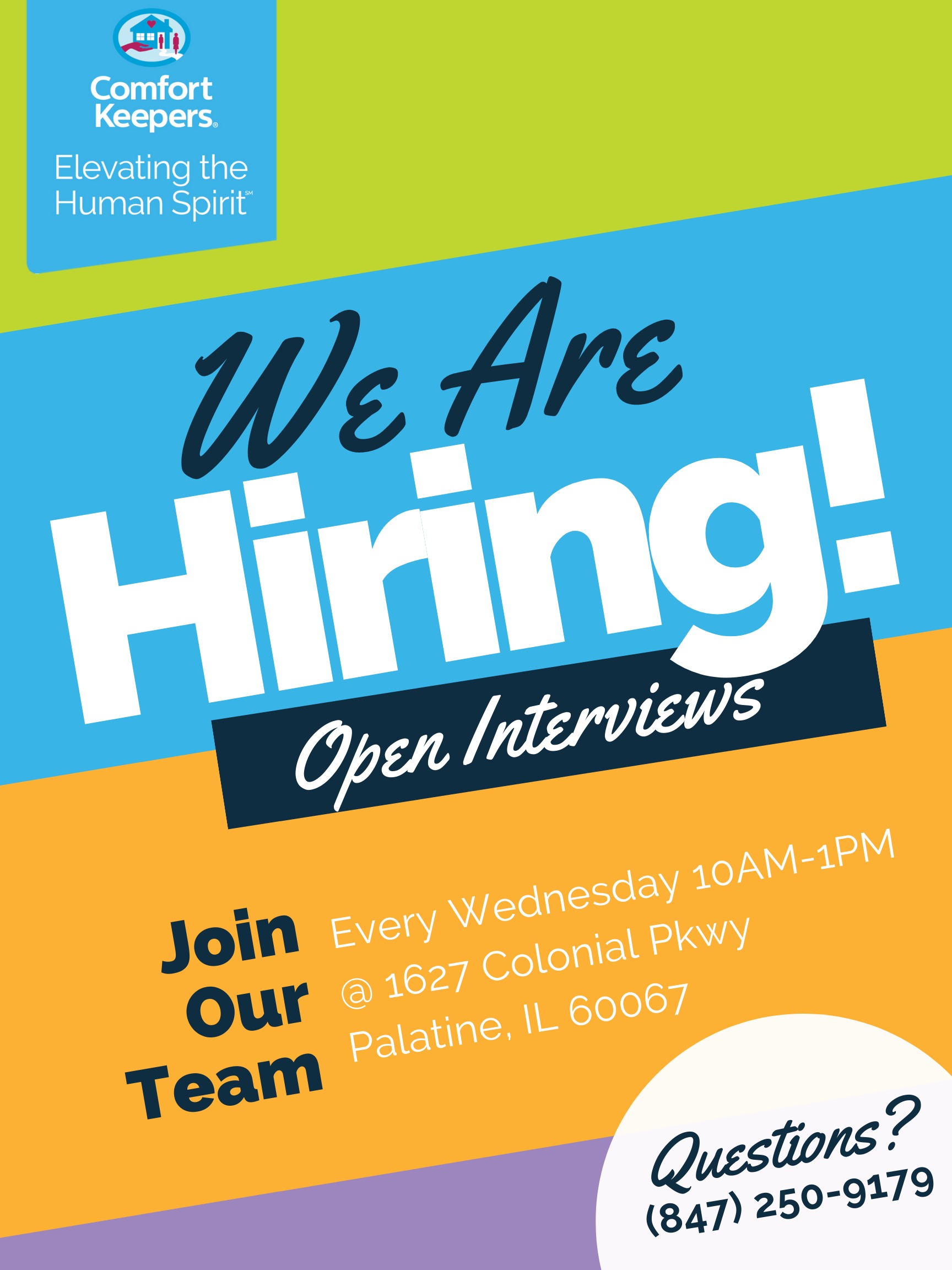 Learn how Comfort Keepers of Palatine, IL can help keep you and your loved one active and social through our new Senior Technology.