Welcome to Comfort Keepers In-Home Care Agency in Naperville, IL

Are you looking for premium senior care services in the Naperville area? Comfort Keepers is here to help. Our dedicated team of caring professionals is passionate about helping seniors maintain their independence and enjoy a better quality of life in their own homes. With our wide range of personalized services, you can trust Comfort Keepers to provide the support, companionship, and care your loved ones deserve. Learn more about how we can make a difference in your family's life today!
Our Interactive Caregiving Approach
We believe in engaging seniors in their care and encouraging activities that promote mental, physical, and emotional well-being. Our Interactive Caregiving approach fosters a sense of accomplishment, purpose, and fulfillment in seniors' lives.
Services Offered by Comfort Keepers
At Comfort Keepers of Naperville, IL, we understand that every senior has unique needs, which is why we offer a comprehensive range of in-home care services designed to support and enhance their well-being.
In-Home Care
Our in-home care in Naperville is customized to address the various aspects of daily living, ensuring seniors receive the assistance they need while preserving their dignity and independence.
Personal Care
Our professional caregivers assist with personal care tasks, such as:
Bathing, grooming, and hygiene

Mobility assistance

Transferring and positioning
We customize all of our services to meet the unique needs of our clients because we understand that every senior adult has different needs and preferences.
Companionship Care
Companion care focuses on providing social interaction and practical support for seniors, including:
Meal preparation

Laundry

Light housekeeping

Grocery shopping and errands

Medication reminders

Transportation
Specialized Care Services
For seniors with specific health concerns or challenges, we offer specialized care services tailored to their unique needs:
24-Hour Senior Care
Some seniors with specialized needs like mobility issues or cognitive decline require 24-hour senior care in order to remain as independent as possible in their homes. If your loved one is prone to wandering, wakes up disoriented in the middle of the night, or simply would benefit from a 24/7 companion, our 24-hour in-home senior care in Naperville would be a great fit. Contact our office to see how 24-hour senior care in Naperville can benefit your loved one.
Dementia and Alzheimer's Care
Our caregivers are trained in dementia and Alzheimer's care, offering specialized support that promotes cognitive function and reduces anxiety for seniors afflicted with these conditions. Our specialized care allows seniors to remain at home for as long as possible.
End-of-Life Care
During end-of-life care, our compassionate caregivers provide emotional support and practical assistance for seniors and their families, ensuring they can focus on spending quality time together. We understand that this can be a difficult, emotionally-charged time for everyone involved. Comfort Keepers caregivers are specially trained to understand exactly what is needed during this delicate stage of life.
Respite Care
Caring for a loved one can be physically and emotionally demanding. Our respite care services offer temporary relief for family caregivers, allowing them to rest, recharge, and attend to personal needs with peace of mind.
Post-Hospital Care
After a hospital stay, seniors may require additional support to transition back to their normal routines. With our post-hospital care services, our caregivers help facilitate a smooth transition home, reducing the risk of readmission.
Benefits of Comfort Keepers Services
Choosing Comfort Keepers for your loved one's in-home care in Naperville provides both tangible and intangible benefits, ensuring they receive the support, care, and companionship necessary to thrive.
Customized Care Plans
Our care plans are tailored to each senior's unique needs, preferences, and abilities, ensuring they receive the exact level of support they require.
Professional, Highly Trained Caregivers
Our caregivers undergo extensive training and background checks, ensuring your loved one receives care from qualified, trustworthy professionals.
Safe and Comfortable Environment
By providing care in the comfort of their own homes, seniors can maintain their familiar surroundings and daily routines, promoting a sense of security and well-being.
Greater Independence for Seniors
Our services empower seniors to maintain their independence, allowing them to age in place with dignity and grace. We take care of every one of our clients with the same care and kindness, ensuring that your senior loved one always feels supported and comforted.
Improved Quality of Life
With the support and companionship of our caregivers, seniors can engage in meaningful activities and social interactions, leading to an overall improved quality of life.
Reduced Stress for Family Members
Knowing your loved one is in capable hands provides peace of mind, allowing family members to focus on their own well-being and enjoy quality time together.
Enhanced Mental and Emotional Well-Being
Our Interactive Caregiving approach promotes mental and emotional health, fostering a sense of purpose, accomplishment, and connection for seniors.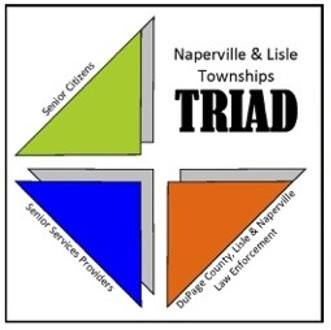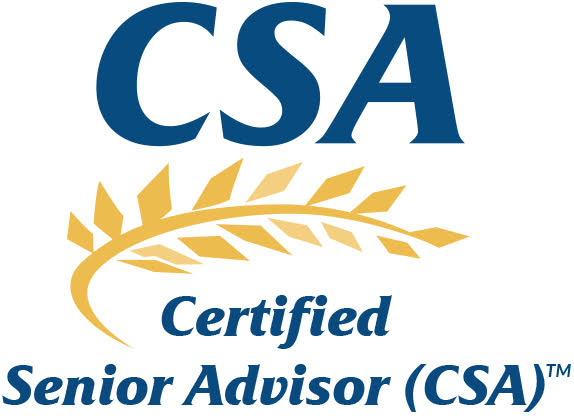 Becoming a Comfort Keepers Caregiver
Are you a compassionate, caring individual with a desire to make a difference in seniors' lives? Consider joining our team of exceptional Comfort Keepers caregivers.
Basic Duties
As a Comfort Keepers caregiver, your primary responsibilities will include
Providing personal care and companionship services

Assisting with daily activities and tasks

Encouraging seniors to maintain independence

Ensuring a safe and comfortable environment
Qualities of a Comfort Keeper
Ideal candidates for our caregiver team possess:
A compassionate and caring nature

Excellent communication skills

The ability to adapt to different situations

Dependability and trustworthiness
As a Comfort Keepers caregiver, you will receive specialized senior home care training and support from the team. Whether you are starting out as a caregiver or have years of experience under your belt, you'll love working with Comfort Keepers.
Benefits of Being a Comfort Keeper
As a valued member of our team, you can expect:
Competitive pay and benefits

Flexible scheduling

Ongoing training and development

A supportive and collaborative work environment

The opportunity to make a meaningful impact on seniors' lives
Reach out to us today to learn how to start on your journey as a Comfort Keepers caregiver. We can't wait to chat with you about your future with us!
Comfort Keepers Offers Premium Senior Care Services
Comfort Keepers is committed to providing exceptional in-home senior care in Naperville that promotes the safety, comfort, and well-being of seniors in our community. Whether you are seeking senior home care for a loved one or considering joining our team of dedicated caregivers, we are here to support you every step of the way.
To learn more about how Comfort Keepers can make a difference in your loved one's life or to explore caregiver opportunities, please contact us at (630) 219-4160 or visit our website. We look forward to connecting with you and discussing how we can help enhance the lives of seniors in our community.