The Family Room
Our Interactive Online Family Room for Real-Time Communication
We are dedicated to supporting the needs of our clients and their families as though they were part of our own families.
At Comfort Keepers Grayslake, we provide you real-time access to the care process through our online Family Room portal. With the basic Family Room access, available to you at no extra cost, you will be able to quickly and in real-time view information about the individualized care services that Comfort Keepers Grayslake is providing for your loved one from any device with Internet access.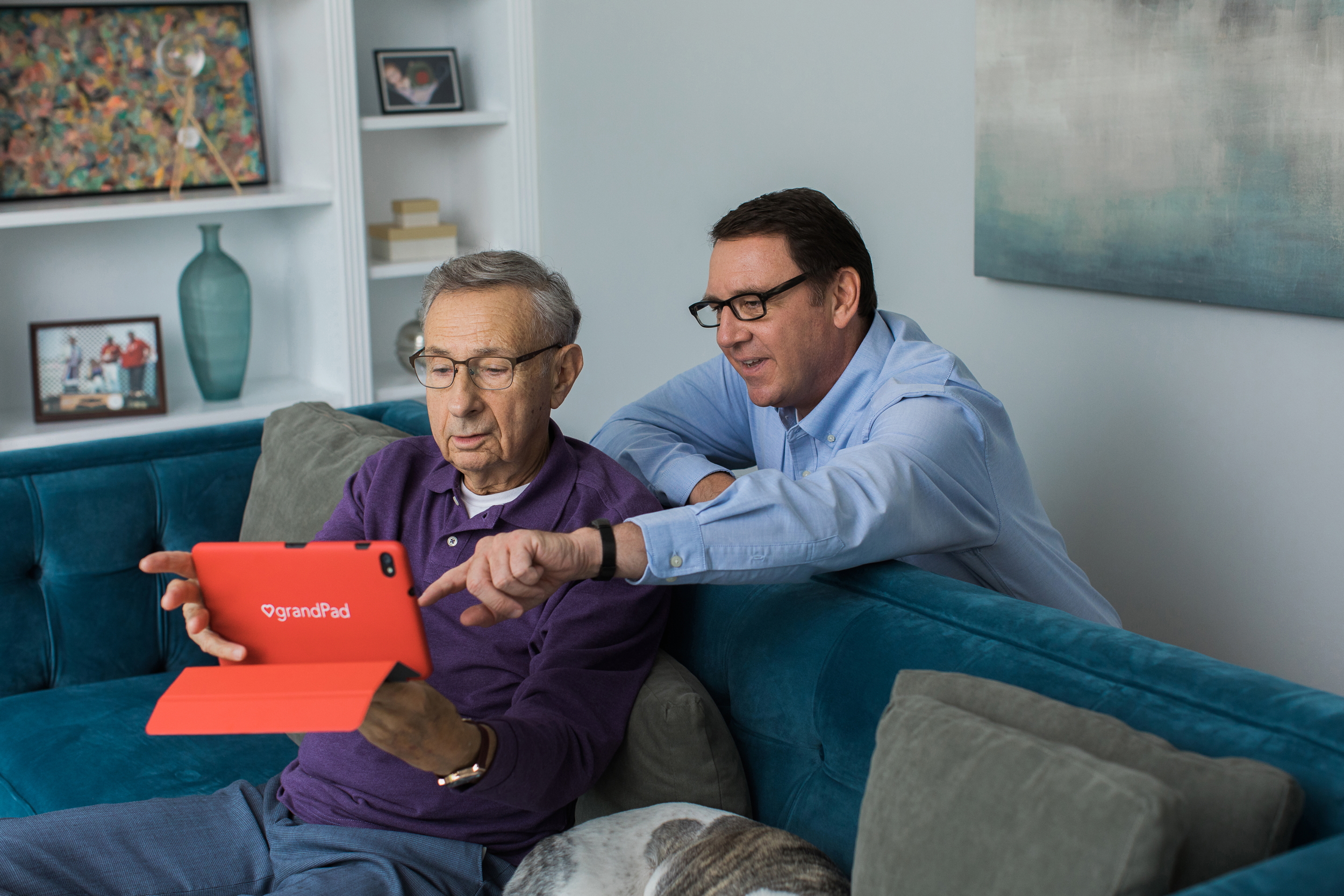 How Does the Family Room Work?
Once you accept an email invitation giving you access to our online Family Room portal, you will be able to do the following:
View live caregiver status updates on each and every Comfort Keepers visit
Coordinate and schedule activities with other family members
Manage your loved one's medications and doctor appointments
View your invoices and payments online
With the Family Room, not only will you be able to easily manage many aspects of your loved one's care, but you will also be able to view and assess the care provided for your loved one whenever and wherever you have Internet access.
This complimentary service for our home care clients is part of our mission to provide the best possible care with total transparency and open communication.
To learn more about the Family Room, watch the video below or contact us.
grandPad® to Keep Your Loved One Simply & Securely Connected
Technology can be incredibly confusing for seniors. While the Family Room is one step in the right direction, it only works if seniors know how to use their device. grandPad senior tablets take the next step toward making technology accessible and easy-to-use.
grandPad tablets can stay on a charger in your loved one's home or go where they go. Your loved one simply presses simple icons that are already on the screen to upload music, view photographs, easily communicate with family members, and more. Comfort Keepers Grayslake is proud to provide grandPads for free to our clients to give them the highest quality of life possible. Contact us or view our grandPad page for more information.