Professional & Compassionate Live-In Care in the Comfort of Your Own Home
Do you have a senior loved one who could benefit from live-in home care services?
Live-in care is an in-home care service that offers seniors with round-the-clock assistance from a live-in carer.
Typically, live-in care provides seniors with one-to-one care that includes personal care aid, among other general daily living tasks that they might turn to family members for help with.
For many families, live-in care from care agencies is the preferred option to a nursing home as it offers seniors the benefits of 24/7 care all while remaining in the comfort of their own home.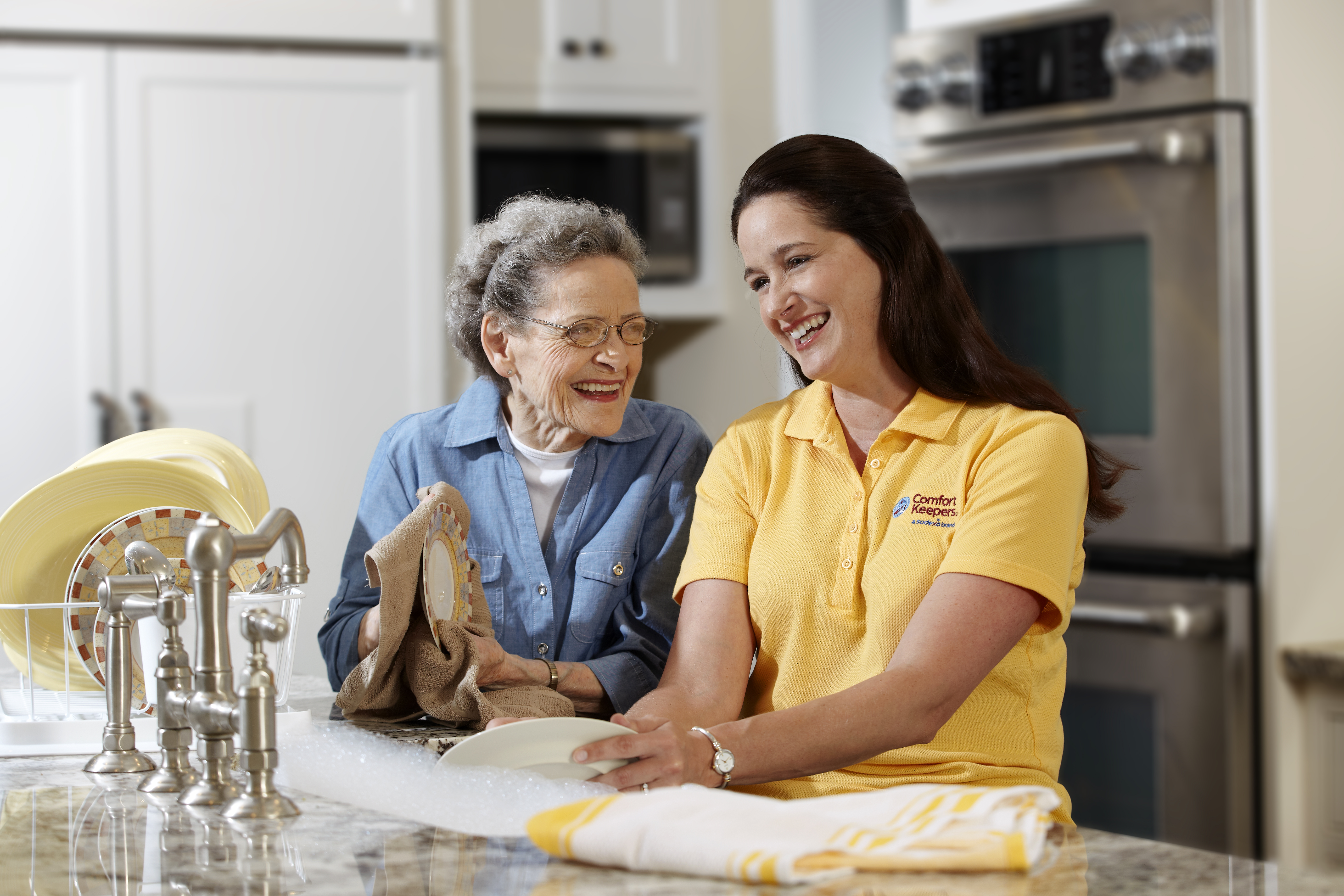 The familiar surroundings of receiving care at home can offer an elderly person many benefits, such as decreased stress and anxiety which can often come from the strain of having to move into a retirement or nursing home.
Comfort Keepers Live-In Care Services
Comfort Keepers of Fort Myers provides seniors and their families with a variety of in-home care options to ensure that their care needs are being met. While care homes require that the senior live there residentially to receive 24-hour care, our live-in caregivers are able to provide compassionate senior care to your loved one without them having their home.
Comfort Keepers is a leading care provider in many areas of senior in-home care, including Alzheimer's & dementia care, transitioning home care, interactive caregiving, and more.
Trusted Live-In Care in Fort Myers, Cape Coral, Naples and the Surrounding Areas of Southwest Florida
At Comfort Keepers, we pride ourselves on being a compassionate live-in care provider, which is why our Comfort Keepers are subjected to background checks, and we offer extensive training to all of our care workers.
If you're ready to speak with a home care agency and learn more about round-the-clock home care alternatives to residential care, Comfort Keepers of Fort Myers is ready to help.