Everyone wants what's best for their aging loved ones, and every situation is different. It can be difficult to know when it's time to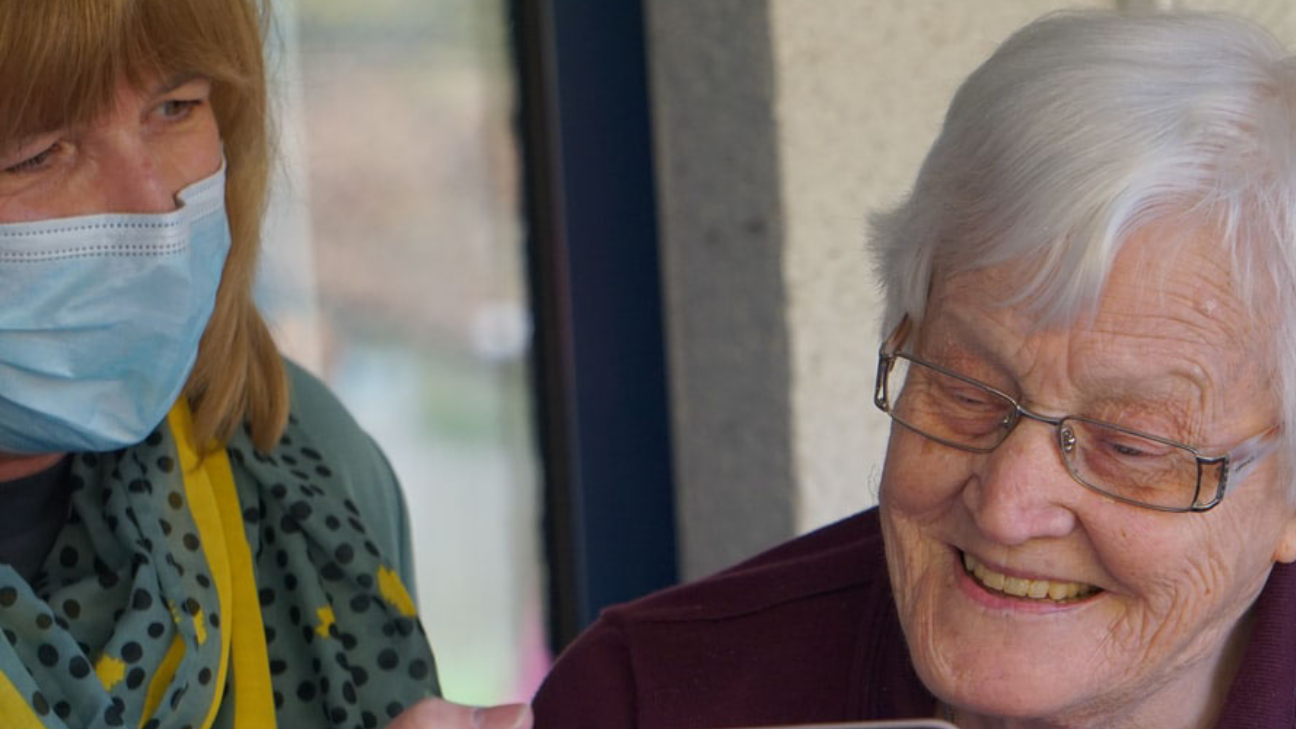 hire senior home care services for some extra help.
Comfort Keepers can be a good solution for seniors who want to maintain their independence but need assistance living at home. Here are some of the most common signs it may be time to consider senior home care.
Poor eating habits
Seniors often struggle to maintain healthy eating habits because of changes in their sense of taste. This can make eating their former favorite meals unappealing, and they may lose interest in foods that are good for their health. Seniors with dementia or other mental and physical challenges may also struggle to feed themselves.
Unfortunately, poor eating habits can lead to more serious problems such as vitamin deficiency anemia. Comfort Keepers' home caregivers can help ensure your loved one is getting the diet they need to stay happy and healthy. What's more, our caregivers also provide dementia home care should your loved one need additional meal assistance.
Difficulty staying hydrated
As we age, our awareness and response to thirst slows down. Because of this, seniors often struggle to stay hydrated because of inadequate water intake. Dehydration is also sometimes caused by medical conditions like diabetes. Dehydration can cause health issues including problems with proper kidney function. Comfort Keepers can help to make sure that your loved one is hydrating regularly throughout the day.
Bills and Mail Are Piling Up
When you stop by your senior loved one's home, you may notice their mail piling up in their mailbox, outside their door, or on the table. While people of all ages may leave their junk mail in a pile occasionally, it can be a problem when these piles involve unpaid bills, cards, or other important pieces of mail. If your loved one isn't paying their bills in a timely manner, it could potentially be a sign of forgetfulness and advancing illness. Comfort Keepers can help your loved one manage their bills and mail so they don't get overwhelmed or forget to pay for their electricity, hot water, or Internet.
Difficulty with medications
Everyone forgets to take their medications from time to time, but when it becomes a habit it can be dangerous for your loved one's health. Even worse, when your loved one has forgotten they've already taken their medications, it could potentially lead to a life-threatening situation. Comfort Keepers' senior home care services can help keep track of your loved one's medications and make sure their medications are taken at the correct time.
Frequent falls and accidents
In our younger years, we may be able to shrug off slips, trips, and falls because we can easily recover from these accidents. But as we get older, our bones become more brittle and prone to breakage. This can make falling extremely dangerous for seniors.
Even worse, our sense of balance isn't what it used to be as we age, either. This is because our muscle strength, joint flexibility, and reaction time decrease with age. Inner ear dysfunction can also throw your loved one off their balance.
Despite the risk of falls and accidents, it's important to stay mobile to maintain quality of life. Comfort Keepers can help your loved one maintain their mobility and independence without putting their safety at risk.
Changes in mobility
Speaking of maintaining mobility, it's important that your loved one stays active even if it's just walking around the house. A sedentary lifestyle isn't good for anyone, but especially for seniors who are at greater risk of heart conditions and bed sores. Comfort Keepers can help make sure your loved one is getting the physical activity they need to reduce the risk of these conditions.
Difficulty Standing for Long Periods
If your loved one is unable to stand for long periods of time, it can be difficult for them to do basic everyday tasks like cooking, sweeping, vacuuming, and more. Comfort Keepers' senior home care aides can help your loved one with everyday chores and housekeeping. They will also help your loved one plan and cook meals that follow their dietary guidelines so you don't have to worry about your loved one eating easy-to-make, but unhealthy meals.
Challenges with Personal Care
It can be challenging as we age to maintain our personal care routine when we begin to lose mobility, balance, and muscle strength. If your loved one is having difficulty getting dressed, getting in and out of their wheelchair, bathing, or grooming, it may be time to consider senior home care near Laguna Woods.
Cleanliness and personal care is important not only for your loved one's health but also for their sense of wellbeing. Comfort Keepers can help your loved one maintain their personal grooming and care routine with compassion and respect.
Dangers with Personal Safety
Sometimes cooking can be more than just a challenge for seniors. Cooking may be dangerous. Your loved one may forget they have something on the stove or in the oven or they may forget the oven is on at all, putting themselves and others at risk. Reduced muscle strength and balance can also make it challenging to safely cook at the stove with boiling water and hot grease.
Comfort Keepers can ensure your senior loved one never leaves an appliance on or puts themselves at risk of injuries while cooking. Our home caregivers can provide meal services so your loved one doesn't need to cook or they can help your loved one prepare meals if cooking is their passion. Either way, you can be sure your loved one is safe.
Wandering
Your loved one may need dementia home care if they're in the later stages of dementia when wandering becomes a growing problem. Six out of 10 people with dementia will experience wandering, which is when your loved one wanders off away from home.
Wandering is dangerous for someone with dementia because they can become disoriented, even in familiar places, and they may not remember their name or address. Wandering becomes a greater problem when you consider the risk of slips, trips, and falls, which can be dangerous and even life-threatening for seniors.
Comfort Keepers provides dementia home care for seniors living with dementia and Alzheimer's who may be at risk for wandering. Our home caregivers also provide assistance with personal care, meal preparation and feeding, grooming, and more.
The Family Is Struggling
Senior care often falls on the shoulders of the family. While family care may seem ideal at first when your loved one is still largely independent, their needs may put greater stress on the family as they age. Comfort Keepers can help families provide their aging loved ones with the compassionate care and companionship they need to help ease the workload and stress for everyone involved. Our home caregivers have the experience you need to ensure your loved one is receiving the proper care.
Comfort Keepers is a senior home care service whose mission is to provide our clients with the highest level of quality of life possible. Everyone from our administrative assistants to our home health aides at Comfort Keepers is committed to treating our clients with the respect and dignity they deserve. To learn more about our senior home care services, contact Comfort Keepers today.