Home Care With Comfort Keepers® of Buena Park, Cerritos, Cypress, and Fullerton, CA
Comfort Keepers Home Care in Buena Park, CA and surrounding areas is a leading provider of local senior care services. Our expert caregivers - a special team we like to call Comfort Keepers - help to provide your loved ones with custom plans in order to better preserve their independence. We encourage seniors to live in the comfort of their own homes by providing high quality and compassionate services as well as safety technology solutions. Our unique brand of care, known as Interactive Caregiving, is the heart of these services. Studies have shown that keeping seniors in familiar surroundings and lending a hand while encouraging activity and engagement can help promote good health, a strong body, and a clear mind. Team members will take special steps to make every moment of care one that is meaningful.
Call Us Today Fill Out Our Form
National Day of Joy
Help us celebrate the National Day of Joy on June 30th!
No matter how old you are, finding joy in even the simplest everyday moments is scientifically proven to help improve and maintain overall wellness, including physical and mental health.
That's worth celebrating, right? Join us!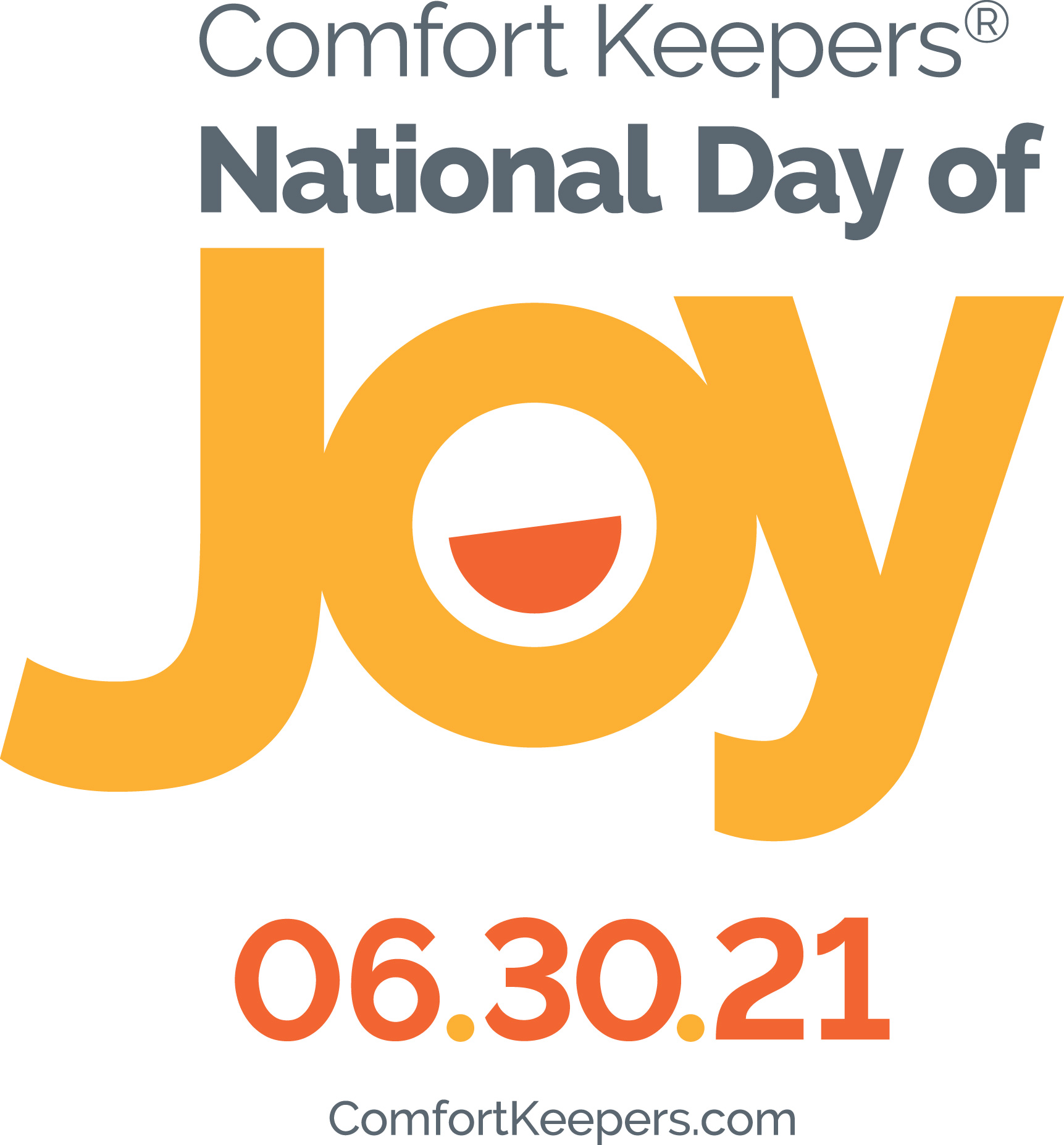 Together We'll Create a Custom Care Plan for Your Loved One:
Comfort Keepers can provide home care for your loved one for just a few hours a week, full time, or around the clock. Each in home service is designed to lend a helping hand, while carefully preserving their feelings of independence. Each senior's care plan is custom tailored to their needs, preferences, and desires. This is done because we understand that each individual is unique, while their basic daily needs are the same. While designing a custom plan, assistance can be sought through:
Personal Care/Housekeeping
Alzheimer's & Dementia Care
Respite Care
Transitioning Care
End Of Life Care
24 Hour Care
To ensure your loved one's safety, all of our team members are trained to deliver our high-quality brand of care, regardless of past experience. They are also required to join our continuing education program so they can stay up to date on home care knowledge and certifications. To further protect you, we regularly drug screen in addition to checking personal records and driving records. Every senior we support for is given the same amount of professional in home care regardless of financial standing, or their number and variety of needs.
NOT SURE WHAT CARE YOU MAY NEED?
If you have worried about your senior loved one living on their own in Buena Park, CA, it might be time to consider in home care. Begin the process by taking a short survey to help you better understand when the time has come to pursue care options.
Using Technology To Improve Your Care
The digital world is a wonderful place that can let us connect from near or far with just the press of a button. With the easy-to use grandPad senior tablet, your loved one can do just that in a fun and interactive way. Preloaded apps can let them connect with you and the grandkids on social media, share photos, instant message, video chat, and more. There are also a variety of games and songs to keep them entertained. Engaging the mind in this manner can do wonders for their mental health. Learn all the benefits here and through the video below.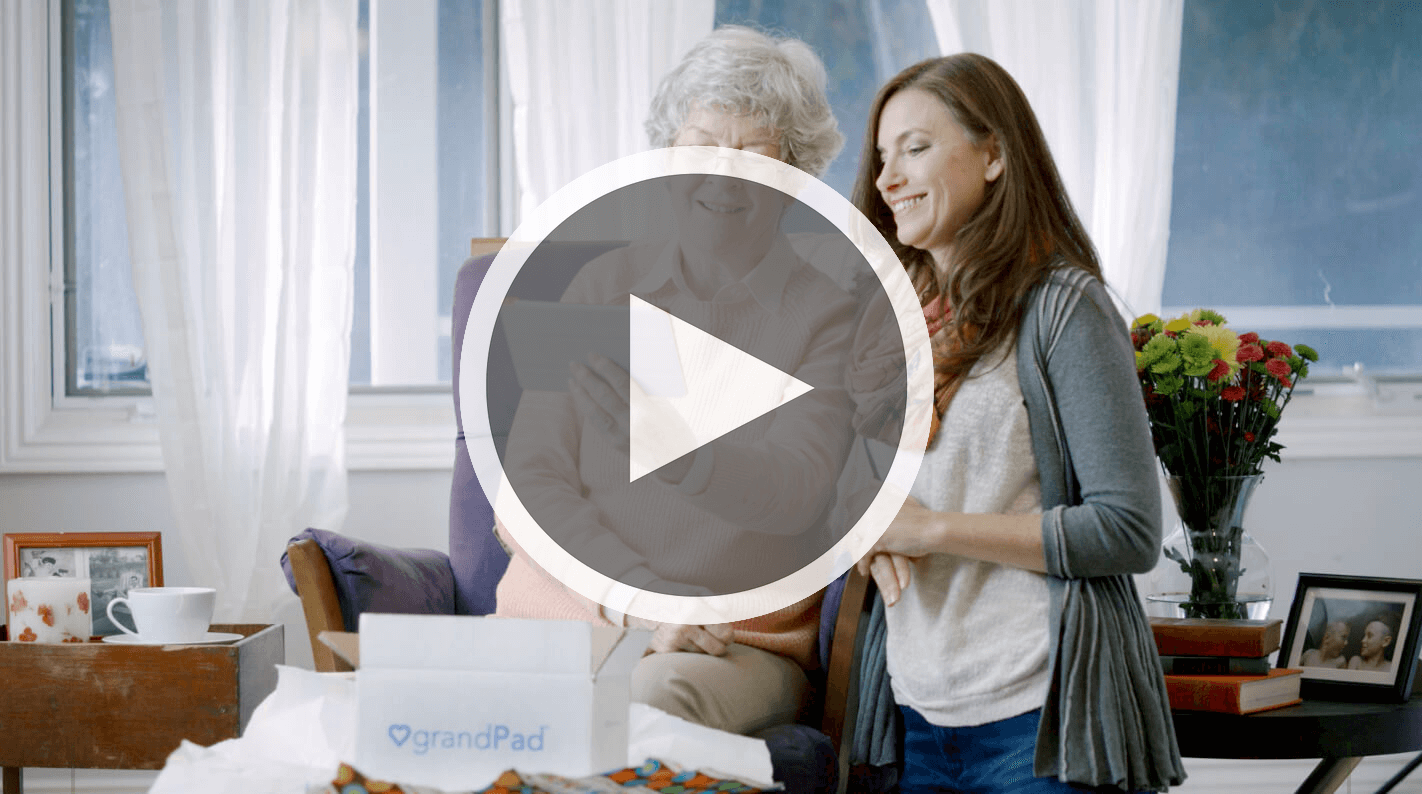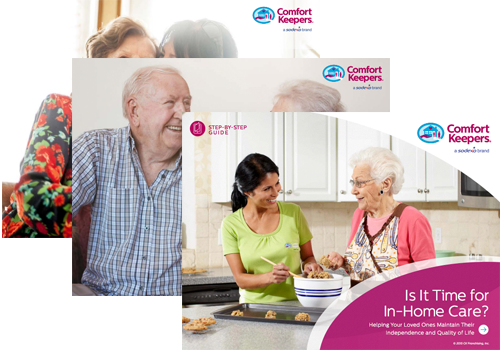 HOME CARE GUIDES
Download our in home care guides to help find a solution for providing care for your loved ones. Here are some interesting facts and tips about being the caregiver of the family:
- The average caregiver spends 44.6 hours per week caring for a loved one
- Signs of fatigue from being a the sole caregivers are physical/emotional exhaustion sleep issues, headaches and more
- Make sure to bring a list of questions to your loved one's doctors appointment to get all the answers you need!
Recognized Awards of Excellence
Comfort Keepers of Buena Park, CA is proud to be recognized with the following memberships, award certificates & decals:

Member, Home Care Association of America (HCAOA)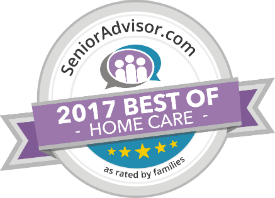 Comfort Keepers Received the "2017 Best of Senior Living" Award (check out more awards on our page!)