Home Care in Menasha, WI
Comfort Keepers provides exceptional home care in Menasha, WI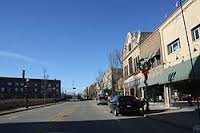 Comfort Keepers home care enables your senior loved one to live in the comfort of their own home as long as possible. There are a number of services that separate Comfort Keepers from all other senior care providers in the area. Some of these services include Interactive Caregiving, end of life care, respite care, transportation services, and companionship. This is why so many family members choose to work with a caregiver from Comfort Keepers in order to provide home care to their loved ones.
A caregiver from Comfort Keepers offers Interactive Caregiving, designed to keep aging adults as active as possible. With Interactive Caregiving, seniors are able to remain active mentally, physically, emotionally, and socially. Caregivers will participate in games, puzzles, and hold conversations with your senior loved one. Comfort Keepers will also be there for aging seniors so they can open up emotionally and socially.
A caregiver from Comfort Keepers offers respite care in order to relieve family members of their caregiving responsibilities at any time. This service is invaluable to family members who need a break from caretaking. Family members should simply contact a caregiver from Comfort Keepers and discuss their individual situation in order to create a customized schedule. Since a caregiver is able to provide home care at any time, working with Comfort Keepers is the best option in this regard.
Comfort Keepers also offers incidental transportation services to get your senior loved one out into the community and where they need to go. Caregivers bring clients to medical appointments and regularly bring them to ThedaCare Regional Medical Center near Menasha, WI. In addition, caregivers are able to bring clients out to run errands, visit others in the community, and visit parks like Smith Park in Menasha. Seniors who spend time with caregivers from Comfort Keepers are able to discuss whatever is on their mind. In this way, aging seniors have someone they can open up to and enjoy their experience.
If you are interested in learning more about Comfort Keepers in Menasha, WI, contact us at (920) 882-5009.