In Home Senior Care in Appleton, WI and Surrounding Areas
Comfort Keepers® is a leading provider of senior care services.
Comfort Keepers has provided care to seniors, and other adults in Appleton and the surrounding communities since 2001.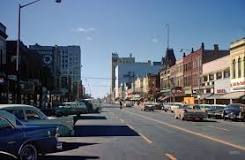 Comfort Keepers provides a number of in home senior care services in Appleton, WI. We offer Interactive Caregiving, respite care, dementia care, Alzheimer's care, and end of life care. Caregivers from Comfort Keepers are able to offer Interactive Caregiving to clients in the comfort of their homes. Comfort Keepers understands that clients who have an active life are healthier and happier. Caregivers encourage senior clients to take walks around the block, participate in hobbies with them, prepare meals, and take part in conversations.
The senior care provided by Comfort Keepers offers respite care to clients. Respite care offers family members and other caregivers a break from taking care of their loved ones. Caregivers from Comfort Keepers can offer respite care at any time, from a few hours a week to a couple hours a month. Comfort Keepers recognizes that family members who are taking care of their loved ones need a break from time to time in order to regroup and recharge their batteries.
A caregiver from Comfort Keepers can assist those with dementia, Alzheimer's disease, or mobility issues. A caregiver from Comfort Keepers also provides end of life care to clients as part of our senior care services. Comfort Keepers in home caregivers are also able to assist with feeding and provide medication reminders to aging seniors. Caregivers can accompany senior clients to Appleton Memorial Park and Telulah Park in order to enjoy the nature in Appleton, WI. Caregivers are also able to bring clients to ThedaCare Regional Medical Center, Affinity Medical, and other medical establishments in Appleton, WI.
Comfort Keepers prides itself on companionship services. Caregivers understand that many seniors prefer companionship and focus intently on providing the most attentive care possible. Caregivers enjoy listening to what clients have to say and participate in interesting conversations.

Community Involvement
We work closely with other local agencies to ensure a comprehensive approach in our senior care. We work specifically with Fox Valley Veteran's offices in providing quality care to Veterans or their surviving spouses. We would be happy to help families through the application process of the Aid and Attendance Benefit. This benefit helps those in need of care with supplemental funds through the government.
Call us today for more information at (920) 882-5009 or schedule a free in-home consultation.