In-Home Health Care from Comfort Keepers in Lake Ridge, VA
When is it time to hire in-home health care in Lake Ridge, VA?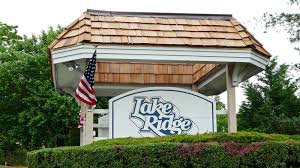 If you are contemplating placing your loved one in a nursing home or assisted living facility, realize that you can opt for in-home care instead as to not disrupt your senior's life in Lake Ridge, VA. If aging loved ones are having a problem moving around their house, performing basic responsibilities, or forgetting to take their medication, it may be time to call in a caregiver from Comfort Keepers. Having a caregiver from Comfort Keepers spend time with an aging senior will give them someone to talk to and provide safety.
If you believe it is time for in home health care, you should consider working with a caregiver from Comfort Keepers for a number of reasons. First, caregivers from Comfort Keepers will be able to assist with basic activities of daily life, including bathing, dental hygiene, meal preparation, and more. Seniors who are having a problem getting around their house often benefit from having a caregiver assist with in-home health care. Caregivers are able to assist clients to the bathroom and can provide incontinence care for aging seniors who need it. Caregivers can also assist a client out of bed and help them get through their day. While caregivers encourage seniors to remain physically active, they are also there to help with mobility issues.
It may be time for in-home health care if your senior loved one is no longer able to drive themselves to their obligations, such as doctor's appointments. Comfort Keepers offers incidental transportation and may help relieve family members of this duty. Caregivers bring clients to medical appointments, out to run errands in the community, and to parks in the area. If you notice that your senior loved one has lost weight or is having trouble feeding them, know that Comfort Keepers is able to assist with meal preparation. Caregivers understand how to create a nutritious meal and enjoy conversing with aging seniors during dinner time.
Learn more about in-home health care from Comfort Keepers in Lake Ridge, VA by contacting clicking one of the options below.