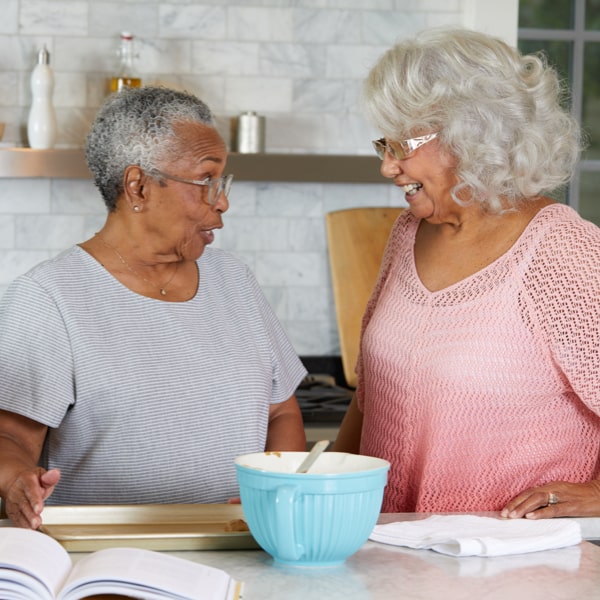 Senior Care Services & Solutions in Fairfax, VA
Expert-level options in a customizable plan
The search for senior care services for a loved one can be overwhelming. Choosing between an assisted living facility or care in the home can be difficult, especially when determining what care is right for your loved one. Deciding on care is just the beginning, and we want to help you answer these questions.
Give us a call at (703) 520-2189 to learn more!
Support for your family only takes
Comfort Keepers of Fairfax, VA provides a wide array of options for seniors in Fairfax County to help them continue to live independently. Our services can be scheduled for as little as a few hours a week to 24 hours a day, depending on the level of care your loved one requires. In addition to the general services we provide, our caregivers are specially trained to administer compassionate Alzheimer's care and dementia care for seniors with declining mental abilities. If your loved one is nearing their finals day, Comfort Keepers can arrange end of life care to aid your family in preparations and arrangements, while ensuring the comfort of your loved one.
Our Philosophy
At the heart of our senior care services is our Interactive Caregiving philosophy. Through Interactive Caregiving, we keep seniors engaged and active effectively ensuring a happier and healthier life in the comfort of their home. Our caregivers use their extensive knowledge of the local communities in Fairfax County to provide personalized experiences for your loved ones. Whether your loved one enjoys museums and history or likes to attend games and activities at the local senior center, a caregiver from Comfort Keepers can provide transportation and companionship during these activities.
For more information about our senior care services contact us online or call us, (703) 520-2189 to speak with a member of our staff. We are available 24 hours a day, so call us.