Houston In Home Senior Care Agency
Recognized As National Top Performer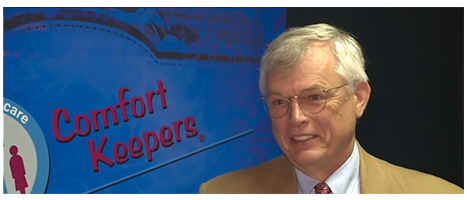 Selby Clark, Owner, Comfort Keepers Houston
FOR IMMEDIATE RELEASE
CONTACT: Selby Clark
EMAIL: SelbyClark@ComfortKeepers.com
PHONE: (713) 974-6920
HOUSTON ENTREPRENEUR WINS 2017
COMFORT KEEPERS® QUEST FOR EXCELLENCE AWARD
HOUSTON, TEXAS (April 17, 2018) – CK Franchising, Inc. (CKFI), the franchisor of Comfort Keepers® in-home care, recently recognized Selby Clark, owner of the Houston Comfort Keepers® office, for an outstanding achievement with the Quest for Excellence Award.
The annual Quest for Excellence award recognizes Comfort Keepers franchisees who are the top sales performers with revenue growth or who deliver the greatest percentage year-over-year revenue growth within a category.
Clark is being recognized and honored for delivering a stellar business performance in 2017. Part of the recognition includes an incentive trip and event at The Pearl Resort in Rosemary Beach, FL.
Comfort Keepers is a leading franchise that offers in-home care services to seniors and others needing assistance, allowing them to live comfortably in their own homes, maintain their independence, and enhance quality of life. Clark has owned the Houston Comfort Keepers franchise for 14 years.
"Comfort Keepers is very fortunate to have Selby providing services to seniors and other adults in need in Houston" said Carl McManus, CEO Comfort Keepers, North America. "His hard work, tenacity, and commitment to his clients truly deserve to be recognized and applauded."
"I am truly honored to receive this award," Clark said. "I take pride in the type of service I provide to my clients, knowing that what I do helps them live better lives. It feels great to be recognized for doing work that I find meaningful."
Selby Clark purchased the 2-year-old Comfort Keepers' Houston franchise after seeing firsthand the needs and rewards of caring for an elderly family member as his grandmother-in-law lived to 104. Clark is particularly proud of his 60+ member caregiving team and the way they pulled together during Hurricane Harvey helping others, never missing a single shift despite flooded homes, flooded apartments and flooded cars and all with generous hearts and understanding.
About Comfort Keepers®
Comfort Keepers® is a leading franchise network in the in-home care market for seniors and other adults needing care. Since its founding in 1998, the network has grown to more than 700 franchised locations around the world by staying true to the founders' goal of providing quality, caring in-home care services that allow clients the opportunity to age in place. In August of 2009, the brand was strengthened when the franchisor, CK Franchising, Inc was purchased by Sodexo, a global leader that delivers Quality of Life services to over 75 million consumers in 80 countries each day. In addition to providing services that focus on health care and senior markets, Sodexo's integrated offerings encompass more than 45 years of experience in reception, safety, maintenance and cleaning, foodservices, facilities and equipment management, and concierge services. For more information, visit ComfortKeepers.com.