Elderly Home Care Services in Spring Hill, TN and Surrounding Areas
Compassionate elderly home care services in Spring Hill and Thompson Station!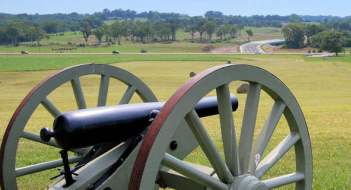 Steve and Carol Nichols took ownership of Comfort Keepers in Spring Hill in 2009.  The Nichols took ownership because they wanted to have a positive effect on the lives of members of their community and because of the lack of quality in-home elderly home care services in the area.
Our Services in Spring Hill and the Surrounding Communities of Greater Brentwood, TN
At Comfort Keepers, we focus on the approach of interactive caregiving, which allows for our clients to be involved with their care and still feel that they have their independence. Our senior care providers are able to transport clients to medical appointments or just around town. Clients can enjoy the elderly home care services offered through the Spring Hill Senior Citizens Center on Maury Hill for both the Spring Hill and Thompsons Station areas. The Spring Hill Senior Citizens Center offers Bingo, weekly outings, exercise classes, and many other activities. Both areas also benefit from the classes offered at the Longview Recreation Center. Aquatic Therapy and Zumba are some of the most popular.
Community Events
Community involvement is very important to the residents of Spring Hill. The community puts on numerous events throughout the year. Our favorites are the Fourth of July Parade, the Pay It Forward Festival in June, the Ham Festival in October, the Battle of Spring Hill at Ripavilla Plantation in November, and the Christmas Expo in December. We can't forget to mention some of the more regular activities our clients enjoy throughout the year, such as golfing at the Kings Creek Golf Course, shopping at the Farmer's Market on Thursdays, and attending Spring Hill Friends of the Library.
Thompsons Station neighbors Spring Hill and shares many of the events and places to go, but it does have its own unique events to enjoy.  In December, people can be found at Thompsons Station Park for the Christmas Tree Lighting.  Throughout the year, the Farmer's Market is held on Wednesdays for everyone to enjoy.  Thompsons Station Park provides scenic walking trails that are used by all throughout the year. If you are interested in attending these events contact our elderly home care services experts to learn more.
Community Involvement
Comfort Keepers works with the hospitals, doctors, hospice providers and nursing homes in the area to provide better, more complete services to our clients. Our goal is to match our clients' needs with the right elderly home care services. This might be as simple as providing a ride home from rehab or providing 24/7 care. No matter what kind of care our clients need, we are here to help. Call us at (615) 942-0111 to schedule a free in-home consultation or just to speak with a staff member.