Senior Home Care Services in Smyrna, TN and the Surrounding areas
Compassionately providing expert senior home care services in Middle Tennessee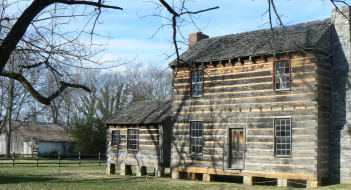 Comfort Keepers has provided senior home care services to Smyrna and the Surrounding Communities of Greater Brentwood, TN including Rutherford County for more than ten years. One thing that drove Steve and Carol to take ownership was their desire to play a positive role in the lives of the members of their community.  They were also driven by the joy they get from caring for others. 
The joy that Steve and Carol feel as a result of caring for others comes in part from helping people overcome struggles they face when they age.  Steve and Carol understand some of these struggles well.  They watched their parents go through some of them when their parents aged. 
As owners of Comfort Keepers, Steve and Carol are rewarded with the satisfaction that comes from caring for members of their community.  Community members are rewarded with the compassionate care services that the Nichols provide.  The mutually beneficial relationship that Steve and Carol have with their community is one that they hope to grow in the future. 
Our Care Services
Our interactive caregiving techniques allow us to provide personal and companion services to our clients.  These senior home care services help our clients stay mobile and independent.  This often includes providing transportation for our clients, helping our clients keep appointments, and accompanying clients on excursions, errands, or other outings.  
Community Events
Our clients enjoy a number of activities and events around Smyrna, including visits to the Smyrna Senior Center, which offers outings, Bingo, lunch, dancing, birthday parties, and other activities.  Some of the activities that our clients enjoy the most are part of local events and celebrations.  Heritage Days at the Sam Davis Home and Museum is one of these events.  A vintage car show, in which clients can ride in one of the featured cars, is another.  Grandparents Day at the Sam Davis Home is also an event that clients enjoy.
Going out to eat is something that our clients also like a lot.  Ruby Tuesday, Longhorn Steakhouse, and Ponderosa Steakhouse are among the most popular eateries frequented by our clients.
Care Services
Our services ensure that our clients stay healthy, active, and engaged.  We provide senior home care services like light housekeeping, laundry, meal preparation, medication reminders, or bathing and dressing.  We also provide long-term extended care, which includes Alzheimer's and dementia care.  We understand that families cannot always care for their loved ones when they want to, so we offer 24/7 in-home care.  This assures that clients are cared for at all times. 
Preparedness is important to us.  We ensure that our care aides are prepared to provide the services our clients need.  To help achieve this aim, our caregivers go through an exhaustive application process, which includes extensive background checks and tests.  They also undergo rigorous training and take part in ongoing education related to forms of care. 
The goal of this screening and preparation is to ensure that we have the most qualified people taking care of our clients.
Community Ties
Comfort Keepers is a part of the Smyrna community.  We are associated with numerous organizations, including the Rutherford County Chamber of Commerce.  We take advantage of the resources in our community to provide the care that our clients need and deserve.  
We work with hospitals, doctors, hospice, home health care, assisted living providers, and nursing homes in the area to provide expert care.  These include the TriStar Stonecrest Medical Center.  All of our home helpers provide transportation for our clients to and from these facilities or meet our clients at these facilities if needed.  
Our goal is to match our clients' needs with the right senior home care services.  This might be as simple as providing a ride home from rehab or providing 24/7 care.  No matter what kind of care our clients need, we are here to help.  Call us at (615) 942-0111.