Find An In Home Care Provider in Columbia, TN
Your compassionate in home care provider serving Columbia and the surrounding areas in Tennessee
Comfort Keepers in home care provider has served Columbia for more than ten years. Owners Steve and Carol Nichols took ownership of Comfort Keepers Columbia in 2009. Part of what drove Steve and Carol to take ownership of Comfort Keepers was a desire to have a positive effect on the lives of the members of their community, especially after realizing a lack of quality care while looking for a good care provider for their parents.
Our Services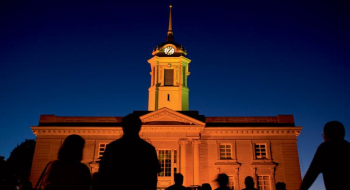 Our interactive caregiving techniques allow us to provide personal and companion services to our clients. These services help our clients stay mobile and independent. This often includes having a home senior care provider transporting our clients, helping our clients keep appointments, and accompanying clients on excursions, errands, or other outings. 
Clients enjoy a number of activities and events around Columbia, including services offered by the Maury County Senior Citizens Center.  The Center provides Bingo and other games, daily lunches, and exercise classes. On a nice day, you might find some of our clients playing a round of golf at the Graymere Country Club or the Stonybrook Golf Course. 
Our clients also enjoy a visit to the Maury County Library, taking in a movie at Shady Brook Cinemas, or having dinner at Bonanza Steakhouse.  One of the biggest events of the year is Mule Day in April.  Our clients look forward to this occasion for the fun it provides and for the number of community members who turn up for the event.  The Maury County Fair in August is another occasion that our clients look forward to and enjoy participating in.
Community Involvement
As a leading in home care provider, we are associated with numerous organizations, including the Maury County Chamber of Commerce.  We take advantage of these and other resources to provide the care that our clients need and deserve.  
We work with hospitals, doctor's offices, hospice care providers, and nursing homes to provide well rounded care for our clients. Some partners include Life Care Center of Columbia and the Columbia Nursing Home. We can transport a client to and from these facilities or meet a client at these facilities if needed.   
Our goal is to match our clients' needs with the right services.  This might be as simple as providing a ride home from rehab or providing 24/7 care.  No matter what kind of care our clients need, the right in home care provider for your loved one is here and ready help.  Call us at (615) 942-0111.