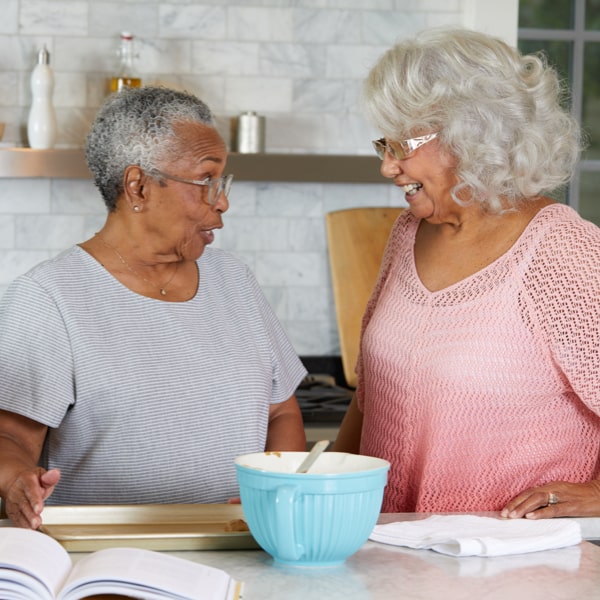 Home Care Services for Seniors in Spartanburg and Boiling Springs, SC
Comfort Keepers is proud to offer a variety of home care services to seniors and their families in Spartanburg, Boiling Springs, and the surrounding areas of South Carolina
At Comfort Keepers Home Care, we recognize that each senior is unique, and that home care should not be a one-size-fits-all approach. This is why we provide home care services that are tailored to each senior's needs and unique living situations. 
We offer a variety of quality care services including:
Respite Care
Dementia Care
Transitioning Care
Transportation Assistance 
End of Life Care & Palliative Care
and more
Our home care services emphasize a focus on caring for the whole person, which includes physical, mental, and emotional wellbeing. We believe that everyone should experience connection, purpose and hope, and we strive to elevate our clients' spirits and help them find joy in every day. Our caregivers follow our very own caregiving model that we call Interactive Caregiving. Interactive Caregiving encourages seniors to remain active in their day to day life and to continue making their own decisions in order to maintain their independence.
Quality Care, Quality Caregivers
Home care starts with our caregivers, the dedicated individuals on our team who care for our senior clients in their homes. All caregivers are thoroughly scanned, must pass a background check, and must also complete professional training. We not only screen our team members for caregiving experience but we also look for caregivers who display genuine compassion and empathy.
We want you and your senior loved one to feel as comfortable and as trusting as possible with the caregiver we assign, which is why we conduct complimentary care assessments to get to know and understand your loved one's likes, dislikes, needs and abilities.
To find more information regarding the home care services available to you in Spartanburg, Boiling Springs, and the surrounding areas of South Carolina, please contact us online or call us today at (864) 485-9129.  Our care team is available to take your call 24/7.