Music Therapy for Seniors in Pittsburgh, PA
Connecting with music as part of our homecare solutions in Pittsburgh and surrounding areas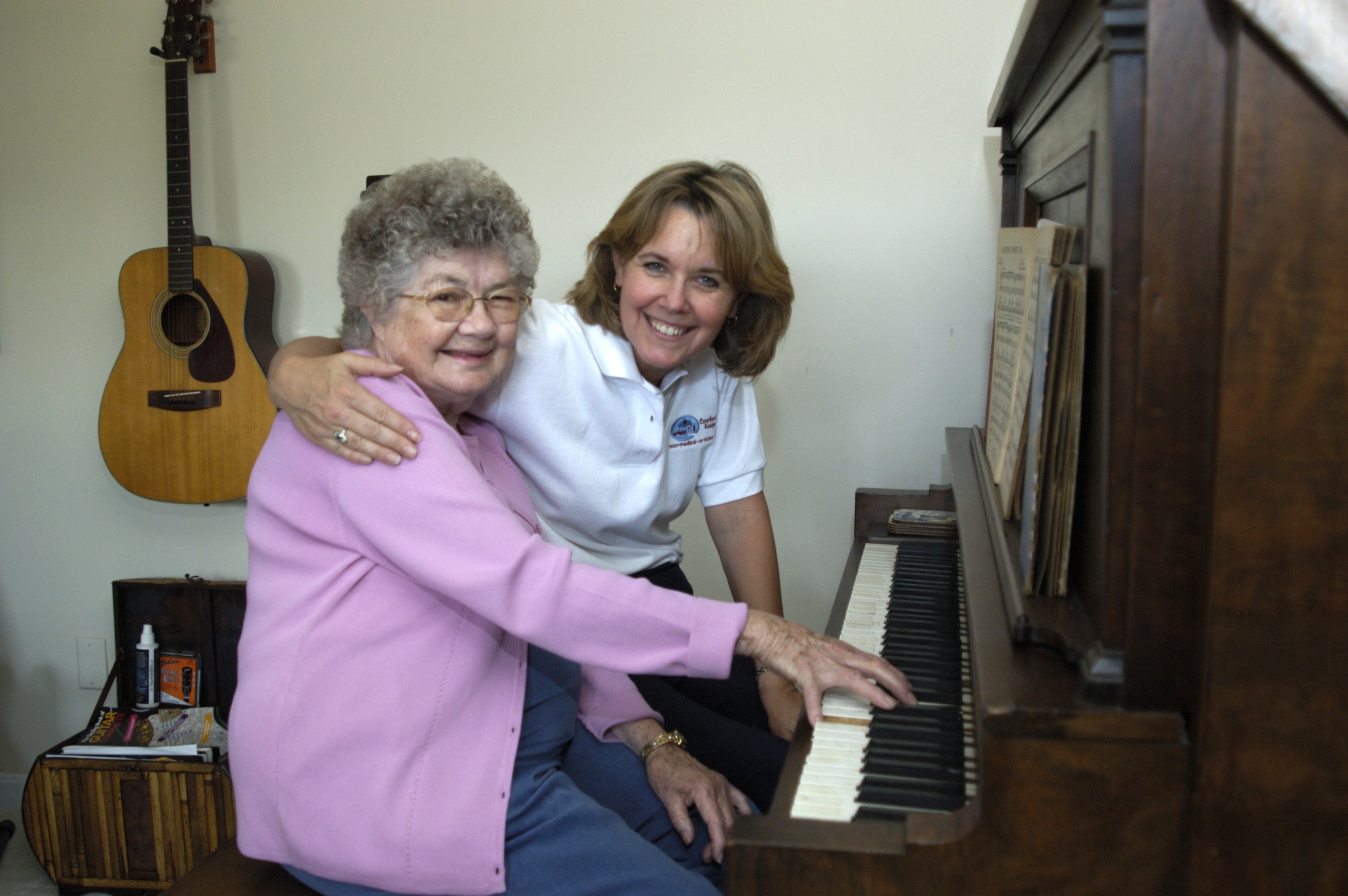 Music is the universal language people have used to express themselves since the beginning of time. The Alzheimer's Association stated that music is not only equipped to help patients with Alzheimer's, but it also helps "premature infants gain weight, encourages autistic children to communicate, leads stroke patients to regain speech and mobility, controls pain for dental, surgical and orthopedic patients, and manages anxiety and depression for psychiatric patients." Incorporating music therapy for seniors as part of their homecare solutions can be an unexpected light in their lives. Call us to discuss your needs: (412) 203-5217.
The power of music is remarkable. It can cause people to sing and dance who are not able to talk or walk. It can trigger childhood or unforgettable memories transporting them to a happier time. It also increases melatonin levels. Aside from enhancing your sleep pattern, increased melatonin can help regulate your mood, reduce depression and decrease aggression build up. So, selecting the best music is the first step in music therapy for seniors following homecare solutions.
Do your research. Find out what music was popular when your loved one was growing up, or what makes them the cheeriest and ready to bust a move or belt out in song. Creating a playlist together is also a great time for the two of you to build a stronger relationship. Music carries them to a different time, and music could be the passage allowing them to open up to you with some astonishing stories.
The way the music is conveyed is also important. Listening to music with sudden outbursts or changes in volume can make sounds unpleasant. Some people may prefer headphones to help assist them, but make sure the volume is at an enjoyable decibel. Musicals on television or live concerts are also entertaining ways to listen to music.
Making music can also be therapeutic. Singing a tune or playing a duet on the piano or drums can be great for bonding. Playing an instrument or learning a sheet of music will also require their brain to work quickly and increase their cognitive capabilities. Music can also connect seniors with young grandkids. By performing a number together for the family, they will not only bond and have fun, the senior will have a huge increase in self-esteem and purpose. Tying their favorite songs with daunting tasks can also help motivate them. If they are having trouble moving from one room to the other, turn on an upbeat song, and watch how driven they become.
Eye sight tends to decline as we age. Music is a great complement, and with sound we are also able to bring back a senior's eyes, i.e. audiobooks are becoming more affordable and available as homecare solutions. Focusing on the fine details of a novel can be difficult, but now seniors are able to hear all their favorite stories.
As an additional resource for your family member, there are music therapists certified by the American Music Therapy Association in the United States. According to Amy Goyer, music therapist and AARP family and caregiving expert, certified music therapists identify a patient's challenges mentally and physically, measure their cognitive ability and observe their social behavior habits. After recognizing all the elements, a personalized treatment plan is created and can be easily incorporated into in home music therapy for seniors. Click here to locate a licensed music therapist.
The Comfort Keepers® in Pittsburgh and Bethel Park, PA, are here to help you bring the joy back to in home care for seniors. To learn more about how music helps dementia patients, visit our website or feel free to contact us today.