Welcome to Comfort Keepers ® Home Care
Meet Tom and Mary, Owners of Comfort Keepers Home Care of Pittsburgh, PA and the South Hills

Comfort Keepers of Pittsburgh and South Hills, PA was opened by the husband and wife team of Tom and Mary Donohue in 2001. Both of them have personal experience with in home care after caring for Tom's father who was suffering from dementia. Through this experience, they realized that trustworthy in-home senior care and respite care was hard to find. They made it their mission to bridge that gap. Learn more about our office by viewing the pages on the About Us tab.
To find out how we can make home the ideal place for senior care, call us at (412) 203-5217 or contact us at our Bridgeville or Monroeville locations.

Senior Care Services in Pittsburgh and the South Hills
Pittsburgh area seniors and their families can call on Comfort Keepers to help make home the ideal place for elder care, to preserve independence, ensure in-home safety and promote healthy, quality of life, and well-being. Our skilled and compassionate caregivers - Comfort Keepers - provide a wide range of home care services that can be tailored to provide the specific assistance each senior and family needs. Our care services include:
Comfort Keepers' leading brand of home care, called Interactive Caregiving, enhances seniors' physical, mental, and emotional health. We do this by actively involving seniors in their care, providing them with physical, mental, and social activities that heighten their independence and enjoyment of life.
We encourage families to be as involved as they desire in their loved one's senior care. Our agency responds with any support they need, up to full-time in-home care.
In addition to offering a wide array of our in-home elder care services, we partner with other senior and health care providers in the region to offer our clients and their families access to a complete range of care services. Call (412) 203-5217.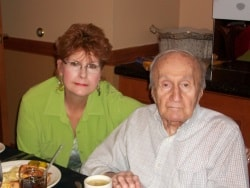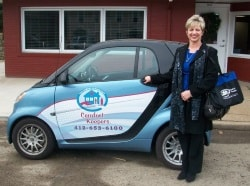 ---
UNSURE ABOUT THE HOME CARE YOU WANT?
If you have worried about your senior loved one living on their own, it might be time to consider in home senior care. Begin the process by taking a short survey to help you better understand when the time has come to pursue care options.
---