Through our distinctive-Interactive Caregiving and elder care at home, our caregivers engage their clients in day-to-day caregiving and other activities to keep them mentally stimulated, emotionally satisfied, socially engaged, and physically active. We often find in our experience with elder care at home clients that they have something amazing to share with the world.
Featured Elder Care At Home Client
WW II Veteran and Prisoner of War Shares His Recipe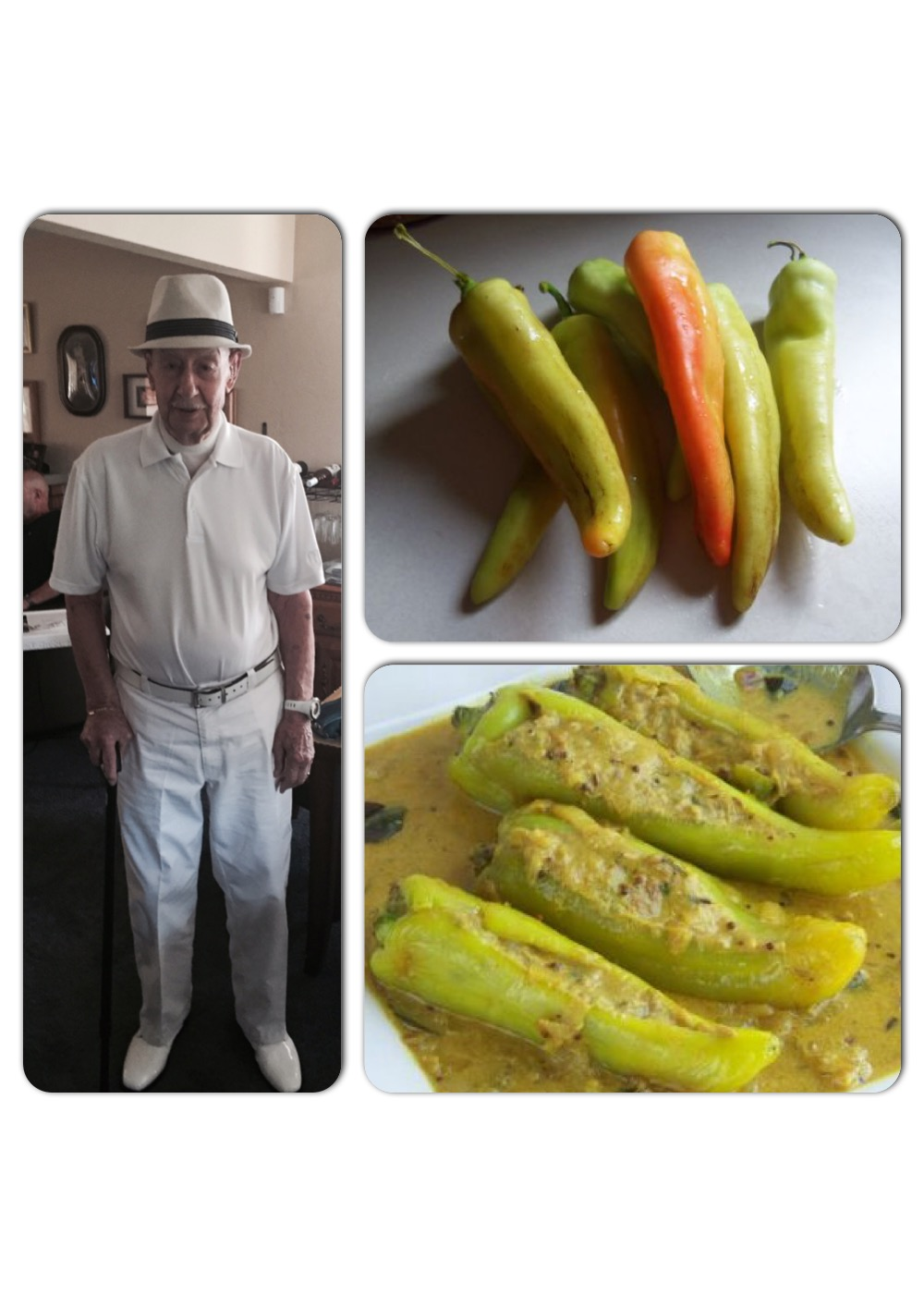 WW II Veteran and prisoner of war, Bruno Ceccatti, is 95 years young. While stationed in Germany, Bruno was captured and spent over three months in captivity. Although he does not speak much of his war experiences, his is from the "Greatest Generation" where service to country and commitment to freedom was a resounding theme.
In his retirement, Bruno has had many interests however his passion for cooking has remained constant. Preparing and sharing meals with family, friends and caregivers have deepened his relationships and he has always served them with love.
One of Bruno's favorite and most popular recipes is his Stuffed Banana Peppers and he is delighted to pass it along to others.
We extend our appreciation for his service to our country and for sharing his recipe for all to enjoy! Bon appetite.
Bruno's Famous Stuffed Banana Peppers
1 pound of ground veal
Italian bread crumbs
1 egg
Garlic, basil, oregano and marjoram
20 yellow banana peppers
Olive oil
Chicken broth
Directions:
Preheat oven to 350 degrees. Clean banana peppers. Cut tops and very bottoms off of the peppers for easy stuffing. Mix breadcrumbs, egg, ground veal and spices in a bowl. Stuff peppers with the mixture and place in a pan. Cover peppers with an equal mixture of olive oil and chicken stock.
Cook for 1 hour and serve with love!
Want to learn more about our elder care at home? Contact us today to find out how our clients benefit from compassionate senior care in the home.