Home Care Services in Tulsa, OK
Comfort Keepers in Tulsa, OK, and surrounding areas provide home care to elevate the human spirit.
Comfort Keepers Home Care has been proudly serving Tulsa, OK, and Green County for over 10 years with home care services for the senior community. Providing comprehensive, quality in-home care and senior care for our clients will allow them to stay safely, happily, and independently in their own homes for as long as possible. For this reason, we have assembled a team of leaders comprising home care professionals who have a passion for caring for seniors.
Alzheimer's or Dementia is one of the most challenging struggles people face during aging. At Comfort Keepers, we have specific home caregivers trained to work in this area of expertise and understand how this can affect your loved one. Our interactive memory care plans allow seniors to stay in their homes and continue living the comfortable lives they previously were. Visit our Alzheimer's Care and Dementia Care Page to learn more.
Call us today at (918) 205-1756 to learn more about Comfort Keepers' role with end-of-life care services. Our specially trained and compassionate caregivers stand ready to help your senior loved ones to remain in the comfort of their homes, elevating the human spirit.
---
NOT SURE WHAT CARE YOU MAY NEED?
If you have worried about your senior loved one living independently, it might be time to consider in-home senior care. Begin the process by taking a short survey to help you better understand when the time has come to pursue long-term care options.
---
Are you interested in becoming a Comfort Keepers Caregiver?
These individuals form the foundation of every Comfort Keeper business - those who act as caregivers, aiding elders by offering their customers the distinctive Comfort Keepers brand of in-home care. Additionally, those interested in working in and managing offices, organizing client care, or promoting Comfort Keepers Services can pursue their goals. The best part about Comfort Keepers is that we encourage them from within. Suppose you start as a caregiver but eventually want to work in the office. In that case, Comfort Keepers is committed to assisting you in your career development and advancement.
See why so many have chosen Comfort Keepers as their career:
Flexible Scheduling
Competitive Pay
Rewarding Career Helping Others
Career Advancement Opportunities
Kick-start your career in HealthCare
Health Education and Care Training
---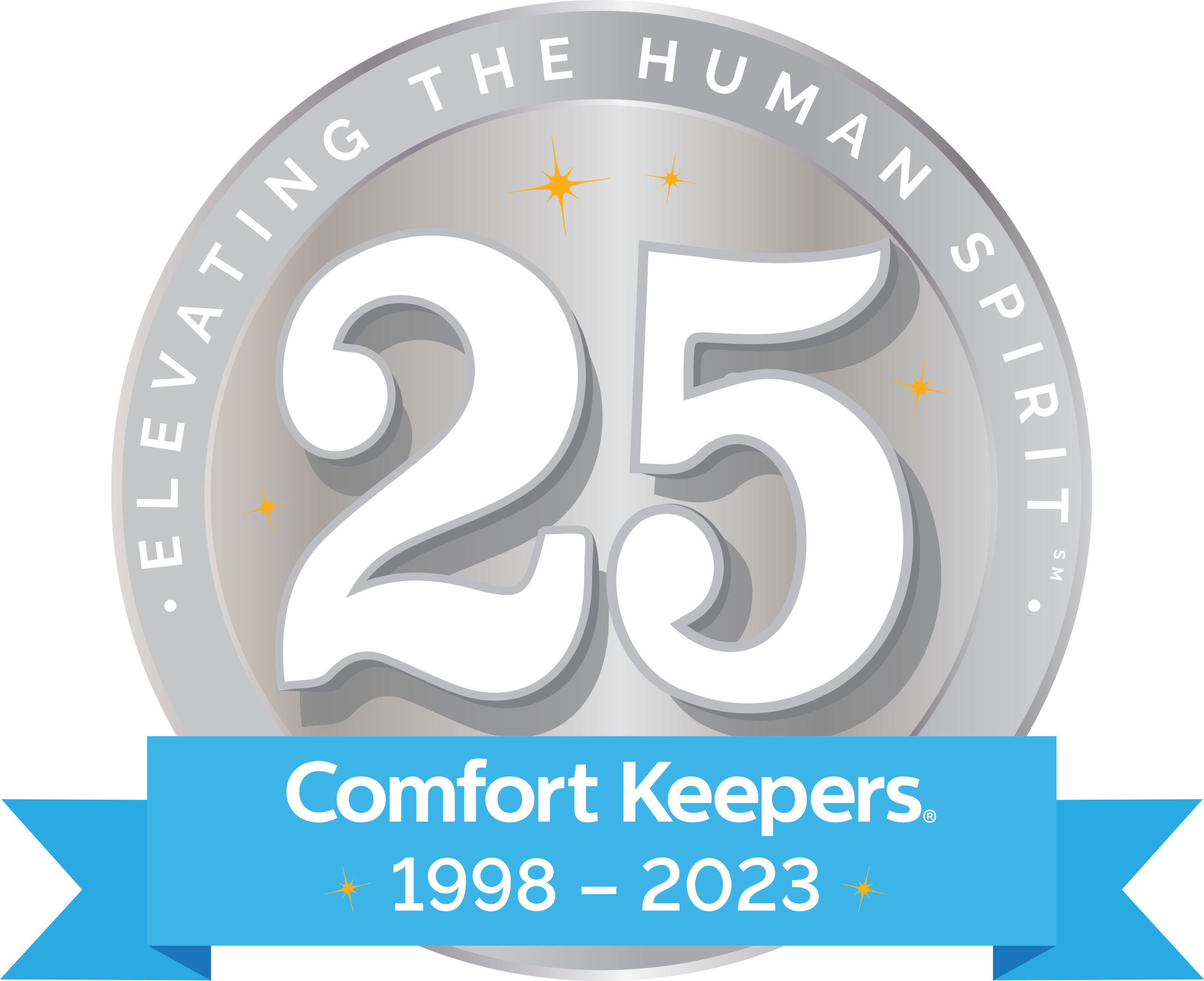 Celebrating 25 years of Elevating the Human Spirit℠
Since 1998, Comfort Keepers® has changed the lives of thousands of seniors and their families by providing uplifting in-home care that Elevates the Human Spirit℠. Our brand promise to help seniors thrive and achieve greater well-being by fostering everyday positive moments, connection, and a more purposeful life, still rings true 25 years later.
---
How Home Care From Comfort Keepers Of Tulsa Can Help
Our Comfort Keepers' staff comprises experienced professionals from home care, nursing, healthcare administration, and the healthcare industries - all passionate about helping seniors in the community. We are bonded and insured and known worldwide as one of the superior providers of home care services. Our experts are available 24/7 to assist you and your family. Call us at (918) 205-1756 for questions and to set up your free senior care consultation.