New Providence, NJ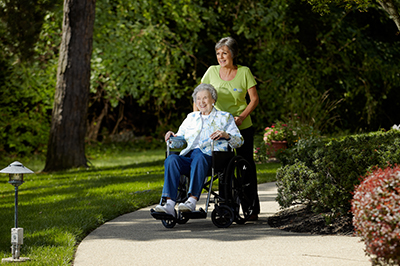 Our New Providence Comfort Keepers® team is skilled, trustworthy, and able to deliver Interactive Caregiving® at whatever level you desire. We can help with personal care, such as bathing and dressing; and home care, such as light housekeeping, meal preparation and laundry. We also provide life-enrichment activities, including reading aloud, sharing a favorite hobby, just or taking a stroll around the neighborhood.
Our well-trained, compassionate caregivers can also provide ongoing, long-term care. If your loved one is immobile or suffers from dementia or Alzheimer's, let a member of our team assist in her care and provide respite for you.
One of our Comfort Keepers® can also accompany your family member on errands around town, to a doctor's appointment, or to the library on Elkwood Avenue for a program or to check out the latest bestsellers. Or perhaps your loved one would enjoy a pleasant interlude at the Reeves Road Arboretum to see what's in bloom.
Wherever your family member needs to go, your caregiver will get him there safely and efficiently.
Michelle Carson Review Comfort Keepers

"Such a good service! I would tell anyone out there to utilize them!"