Berkeley Heights, NJ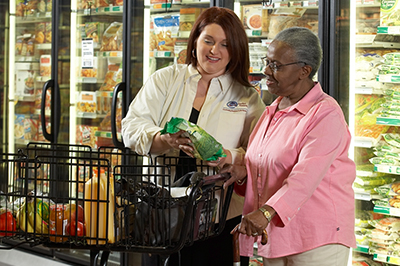 Since 2005, Rob Friedman of Birmingham and his Comfort Keepers® team have provided quality in-home care for seniors and other adults in Berkeley Heights, NJ. When you are looking for assistance caring for a loved one choose Comfort Keepers. Our highly trained, trustworthy caregivers will assist your family member with personal care or companionship services so Dad and Mom can remain active and independent in their home.
Performing in-home duties like light housekeeping, laundry, meal preparation, medication reminders, and bathing assistance are among the services that help keep your loved ones happy and healthy.
We also understand the importance of seniors remaining active and engaged in their community. Your caregiver is always ready and willing to take Mom to pick up a prescription and toiletries at Walgreens on Springfield or accompany her on any other errands she may need to do. Or maybe Dad is in the mood for a trip to DiMaio's to split a pizza with a friend. Wherever he needs to go, a Comfort Keeperis ready to lend a hand.
Call us today to learn more about how we can help you and your family members in Berkeley Heights, NJ.
Robert Swothmore Reviews Comfort Keepers
" My father enjoyed the transportation services Comfort Keepers had to offer! He said he went from having such a poor outlook on running errands, to having that be his favorite activity of the week because all the transporters made it fun and not stressful at all. I really think this added a little bit of love back into his life because he was in such a slump due to lack of ease being able to get around these days. I give Comfort Keepers alot of credit for his new found happiness."