Find The Best Home Health Care Services In Robbinsville, NJ
Comfort Keepers of Robbinsville, NJ, provide all-encompassing home health care services to older adults residing in the area.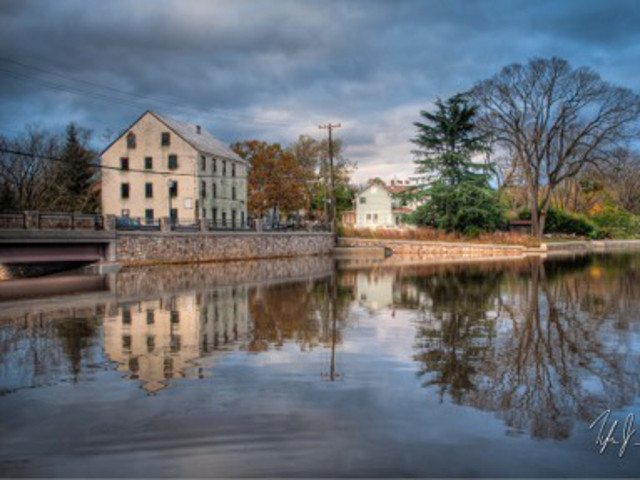 Choosing the right home care services for your loved one can be difficult. Family members seeking to avoid a nursing home for their loved ones who need personal care are faced with a variety of home health care agency options. Comfort Keepers of Robbinsville, NJ, is the leading provider of home health services in Central New Jersey. Our team of expert caregivers and home health aides will craft a care plan unique to your loved one's specific care needs.
To help you figure out what type of services your parent or grandparent needs on a regular basis, Comfort Keepers makes individualized home health plans. We offer quality care to seniors living in Robbinsville, NJ and the surrounding areas, and our elder care health plans include everything for daily living from household tasks to meal preparation. 
A benefit of locally focused senior care is that your loved one will always have someone to keep them company, which is also something our team of caregivers truly enjoys providing. Keep in mind that the goal of home care services is to help seniors lead high-quality lives, so providing companionship is one of the most important aspects of caregiving.
To make the whole caregiving experience as pleasant as possible for your loved one, our care providers will plan and organize various fun activities that will keep your parent or grandparent's mind and body stimulated and active. This includes everything from playing games and doing puzzles to sharing memories and volunteering.
Due to the fact that our home care services include Interactive Caregiving, our care providers will make sure that your loved one also spends quality time with their friends and neighbors. Your parent or grandparent can, for example, host a tea party, take dance lessons or start a walking group with their peers.
To really allow your loved one to socialize and enjoy themselves in Robbinsville, our home health staff have acquainted themselves with both the town and the surrounding area. This means that our home care services also include transportation and transitioning home from a hospital stay. For instance, if your loved one is interested in exploring historic Robbinsville, our care providers will drive them to their favorite restaurant and have lunch with them and their friends, go shopping or sightseeing with them or take them to enjoy the lake view.
If you would like to know more about our companionship care services or any other type of home health care services, call us today. We have home health care coordinators standing by who will gladly answer all your questions regarding payment options, insurance questions, Medicare and Medicaid questions, as well as long-term care options. For more home health information call (609) 890-2888
Robbie Reviews Comfort Keepers

Thank you everyone!
Robbinsville, NJ