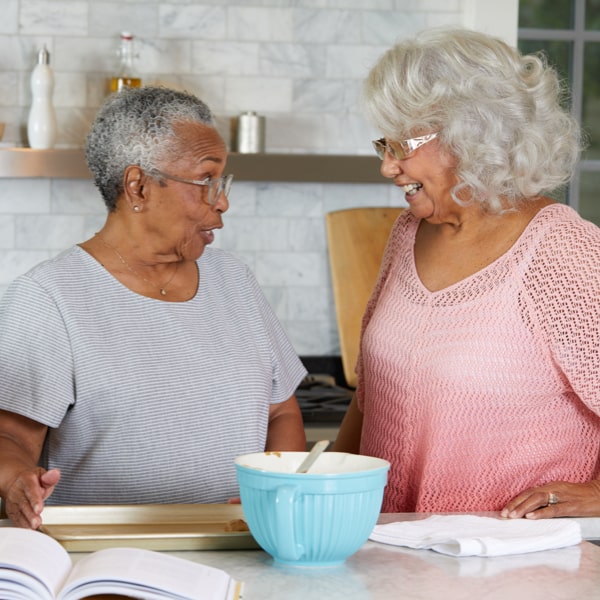 Senior Care in Reno, NV, and the Surrounding Area
Learn more about the transformative care available to your loved one
Comfort Keepers offers a variety of senior care services in Reno, NV and the surrounding areas. From dementia care to palliative care to personal care, our care services are designed to give your family assistance and peace of mind, allowing seniors to live at home longer. Whatever your needs, Comfort Keepers can customize to make your home care plan as unique as your senior family member.
Our services make seniors feel as independent as possible while providing specific care services to ease the stress and difficulties in their lives. Our in home care services are made even more special through Interactive Caregiving, the Comfort Keepers brand of senior care that strives to engage seniors minds and bodies. We seek to improve the quality of lives of seniors in our area, and our Comfort Keepers caregivers make it a goal to keep seniors living at home independently. Our in home care services include day-to-day personal care such as bathing, grooming, mobility assistance, toileting and incontinence care, feeding and special diet preparation, light housekeeping, laundry, and transportation.
A caregiver from Comfort Keepers offers basic home care to aging seniors like bathing, dressing, meal preparation, Interactive Caregiving, transportation services, and companionship. We realize that this assistance in the comfort of a client's home is the best way to ensure a high quality of life. This is why so many family members choose to work with a caregiver from Comfort Keepers, as loved ones will remain in a familiar environment, yet receive the care they need.
The most significant service that a caregiver from Comfort Keepers offers is companionship. At home caregivers realize that aging seniors need companionship just as much as anyone else. This is why caregivers enjoy socializing with clients and keeping them active. Comfort Keepers focuses on spending high-quality time together by playing board games, discussing important topics, and taking part in hobbies that clients enjoy. Comfort Keepers realizes that clients who are engaged throughout the day experience a higher quality of life.
Contact us or call (775) 210-5944 to learn more about our senior care.