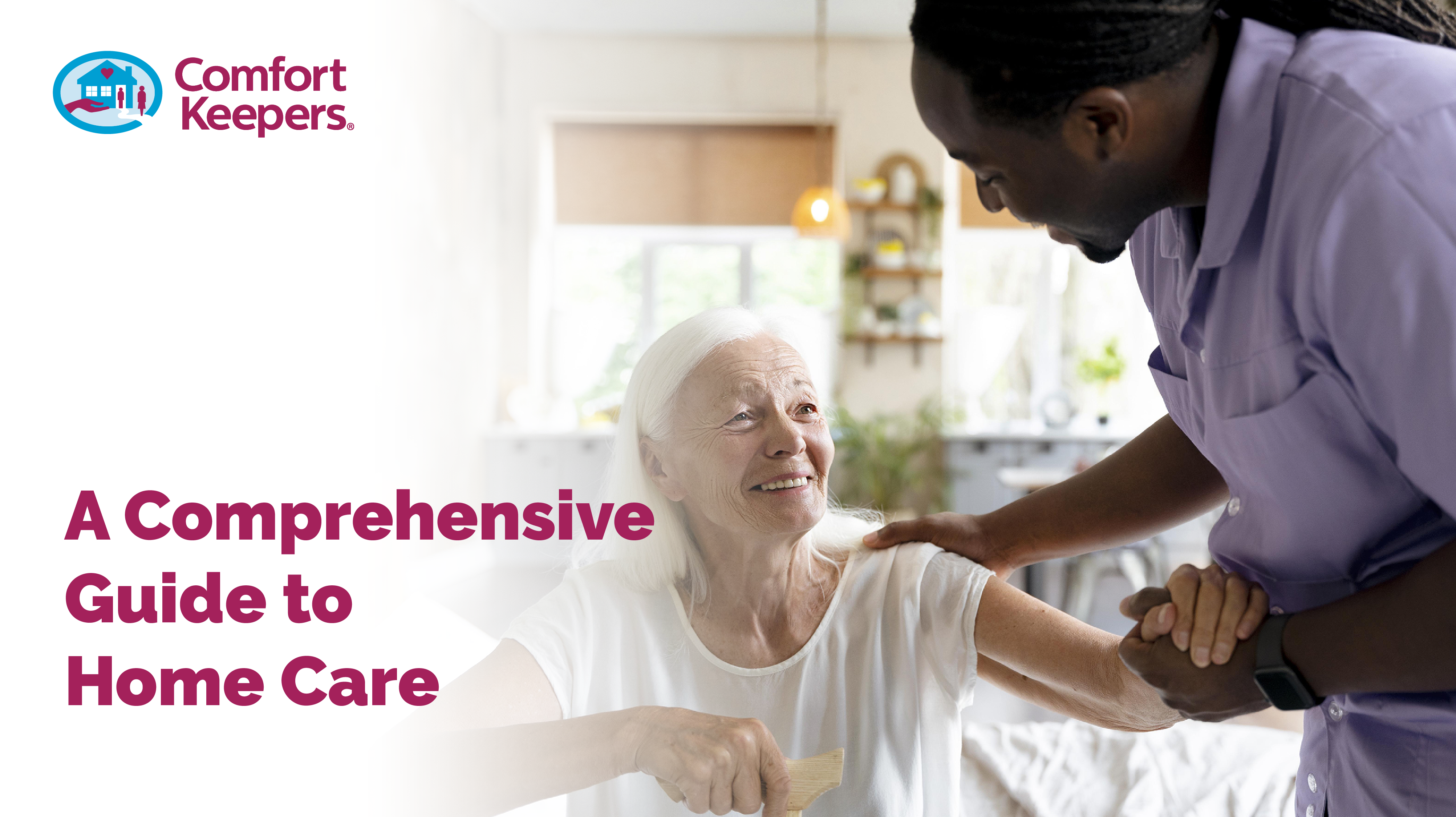 Though we know it's a natural part of life, thinking about your loved ones aging can be difficult. Of course, there's the joy of spending much more time together, but there's also the concern of ensuring they receive the best possible care if and when that time comes.
Unless you've cared for a sick, disabled, or elderly family member before, knowing exactly what to do and where to begin can be challenging. For starters, it's always a good idea to introduce the topics of home care and long-term care planning topics to your loved ones to manage expectations and prepare them.
With that said, there are many options for in-home care in Las Vegas and lots to know. That's why we've compiled this comprehensive guide to home care.
---
What Is In-Home Care?
In-home care refers to the variety of non-medical services that older adults can receive with everyday tasks and functions to help them enjoy life while still living in the comfort of their homes.
The length of home care varies and can be short-term or long-term based on factors such as one's medical condition, level of independence, and changing needs.
---
Types of Home Care
There are three basic types of home care, and it helps to understand each one so you can make the best choice for you and your family.
Employment-Based Agencies
These include corporations, franchises, or subsidiaries. They hire caregivers after a careful and thorough process and provide them with the necessary training. They also handle costs such as taxes and insurance.
Senior Care Registries
Unlike employment-based agencies, senior care registries do not actually employ caregivers. Instead, they build and manage a caregiver database and help connect them to clients. Clients are, therefore, responsible for tax withholdings and insurance coverage.
Independent Care Providers
An independent care provider is a common option and usually the go-to for those who prefer to care for their loved ones on their own, but it can also be done by a neighbor, a friend, or someone from your community. Independent caregivers are paid by their clients, who are also responsible for all related employment taxes and deductions.
If you choose to care for your friends or family, check out this post for some valuable tips and strategies.
---
Home Care Services
In-home health care provides several services that are usually tailored to meet the needs of the persons receiving care. Generally, these services include the following:
Assistance with personal care such as bathing, getting dressing as well as bowel and bladder management

Medication management

General cleaning and housekeeping

Providing companionship, including engaging in conversation and pastimes

Preparing meals

Safety care and assistance with functional mobility as needed

Transportation management

Engaging in activities to stay physically active

Supervision for persons with dementia or Alzheimer's to ensure safety
---
What About Specialized Care?
At times, those requiring specialized care may want to stay in their homes to receive it. Once possible and approved by healthcare professionals, these can be provided as part of in-home care.
Those include:
Round-the-Clock Care: If, for some reason, monitoring is required 24/7, multiple caregivers can be employed to be available at all times and provide the necessary care.

End-of-Life Care: This applies to those who are terminally ill. The focus is on making them as comfortable as possible in their final days, including offering emotional support.
You're Not Alone
While this can all be a lot to take in, you don't have to go at it alone, especially when providing in-home care for seniors who may require a lot of attention due to a medical condition or other reasons. If you need help determining what's best or wish to seek help to care for your loved ones, Comfort Keepers of Las Vegas will be happy to assist. We can provide you with a qualified caregiver for those in your care.
Call us today at (702) 381-1570. We're here to answer all your questions, and we can also assist you in setting up a complimentary consultation. Please complete our online home care survey to learn more about our senior care services.