Professional and Personal Senior Home Care Services in Waite Park & St. Cloud
Comfort Keepers compassionate home care services in feeding & special diet plans for seniors
Like elsewhere in the US, the elderly population is growing fast here in Waite Park & St. Cloud, MN. Comfort Keepers caregiving solutions enable seniors to age in their homes, where they can maintain independence and dignity. Thanks to our flexible home care services, even the less active and mobile seniors can remain in their cherished places.
On this page, we look at how our more personal caregiving programs can help you or a loved one cope at home. We take a particular look at feeding & special diet needs.
How Our Home Care Services Help With Senior Nutrition?
We all need to eat well to maintain good health. But the nutritional needs of senior bodies are not the same as younger people. And the older we get, the more those needs change. We understand this. It's why our home care services provide nutritional support for local seniors with special diet solutions.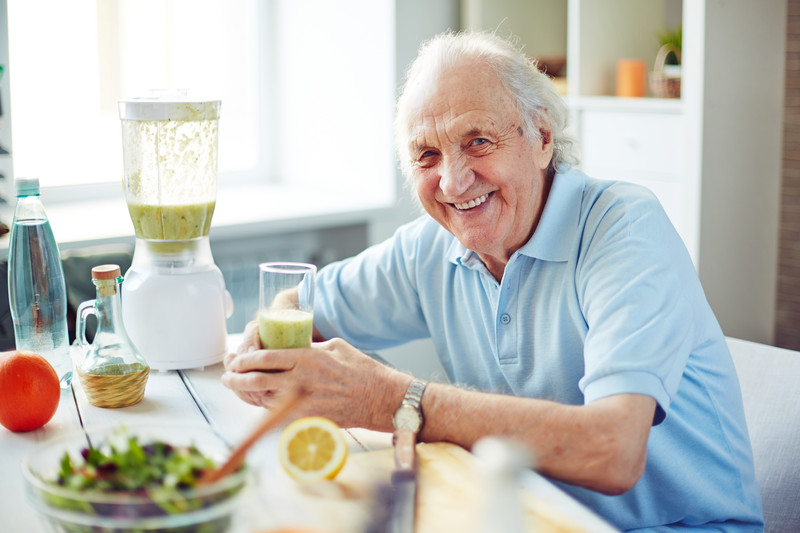 Certain nutrients play a vital role in a balanced senior diet, which include:
Calcium and Vitamin D
Vitamin B12
Fiber
Potassium
Healthy fats
Seniors Who Don't Eat Well
It's a sad fact that many seniors of Waite Park & St. Cloud, MN, don't eat well, particularly those who live alone. Some people simply lose their appetite. There are others who have trouble feeding themselves, at least with certain food types. We can attribute a lot of elderly physical and mental health issues to poor diet and dehydration. This is why regular, healthy meals are so important with the aged. With our help and guidance, we can get the diet of you or a loved one right back on track.
Below are five common causes of poor senior eating habits. We're familiar with all these concerns. Our home care services in nutritional solutions know how to work with clients to correct these issues:
Reduction in the senses taste and smell (dulling senses can suppress appetite)
Medications that suppress appetite
Fear of constipation: often caused by poor diet and lack of fiber
Various oral health issues that make eating an ordeal
Dining alone (results in a lot of seniors not bothering to cook)
Look Better, Feel Great, Improve Outlook
Comfort Keepers of Waite Park & St. Cloud, MN, first look at each individual case to determine the eating habits and patterns of clients. Sometimes our home care services will work with a registered dietitian or nutritionists. We may do this to find alternative ways to deliver the nutrition our clients need. Whether the problem relates to poor diet, feeding difficulties, or both, we can find solutions.
Once dietary needs are back on track great things can come to pass. It's quite usual for care recipients to look better, have extra energy, and develop a more positive attitude toward life and living.
Contact us to find out how we can help you or someone close to you improve their diet and get eating again. We can arrange for a free consultation in special diets and feeding needs, or any of our other local services in-home care solutions. You can reach us at: Comfort Keepers of Waite Park & St. Cloud, MN on (320) 230-9939.