Chaska, MN
Richfield, MN
Lilydale, MN
Savage, MN
Montgomery, MN
Rosemount, MN
Red Wing, MN
Le Center, MN
Lakeville, MN
South St. Paul, MN
Victoria, MN
Dakota County, MN
Belle Plaine, MN
Apple Valley, MN
Burnsville, MN
Cannon Falls, MN
Bloomington, MN
Sunfish Lake, MN
Fort Snelling, MN
West St. Paul, MN
Hennepin County, MN
New Prague, MN
Mendota Heights, MN
Farmington, MN
Hastings, MN
St. Paul, MN
Prior Lake, MN
Eagan, MN
Carver, MN
Elko New Market, MN
Le Sueur, MN
East Bloomington, MN
Lonsdale, MN
Jordan, MN
St. Paul Park, MN
Waconia, MN
Inver Grove Heights, MN
Comfort Keepers Senior Care in Richfield, MN and the Surrounding Area
Learn more about Comfort Keepers senior care in Richfield, MN. Call us today (651) 371-5882
(Service Zip Codes: 55423)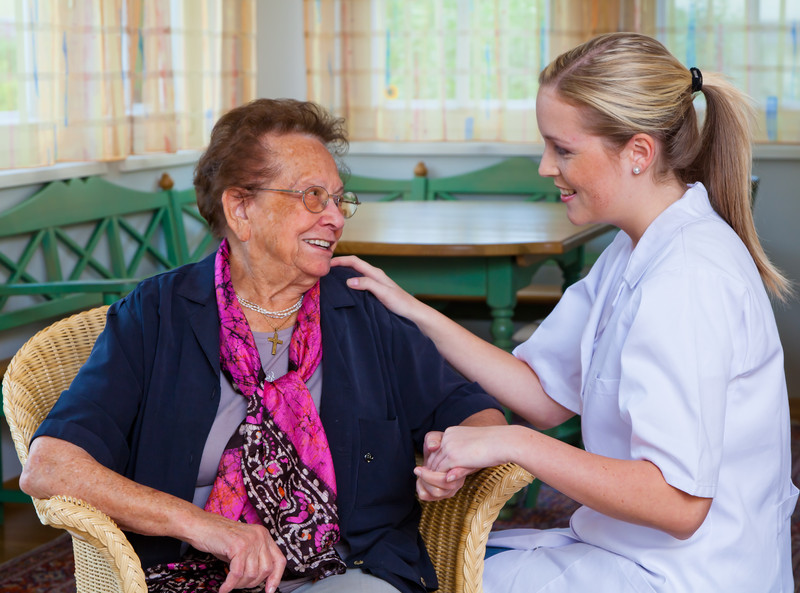 Compassionate in-home senior care in Richfield, MN
Comfort Keepers of Inver Grove Heights, MN is proud to offer senior care in Richfield, MN. Comfort Keepers caregivers dedicate themselves to providing services that allow seniors to live at home independently for as long as possible. Do you suspect that your senior loved one may need some assistance at home? Do you worry about them when you aren't with them? Look no further than Comfort Keepers senior care for help caring for your senior loved one. We provide senior care services to our clients as if they were members of our own family.
Senior care in Richfield, MN to support your loved one
Our senior care services range from respite care just a few hours a week to round-the-clock-care. After an initial in home consultation, our care coordination team will create a unique in home care plan that meets your family's specific needs. During the consultation, we will assess the state of your loved one's home as well as their mental and physical abilities. An in home care expert may recommend specific changes to your loved one's home, such as floor lights, removing rugs and hand-rails. They will then match you with a caregiver that will match your senior loved one's personality and maintains the proper caregiving skills to be effective. These caregivers will then begin providing personal care services. Personal care includes an array of services, including bathing, grooming, mobility assistance, transferring, toileting, conversation, light housekeeping, grocery shopping, medication reminders and more. We realize that all of our clients have unique care needs and are at different stages. This is why we offer a full range of care services, including companionship & transportation. We will provide your senior loved one with exactly the right amount of support so they may continue living at home independently.
Comfort Keepers Provides Trustworthy Alzheimer's Care in Richfield, MN
Finding the right care for a senior suffering from Alzheimer's can be a challenging and overwhelming task. Your family needs a partner who is compassionate, trustworthy, and experienced to provide specialized care. At Comfort Keepers, we are a leading provider of Alzheimer's care in Richfield, MN, and the surrounding communities. We have helped many families, just like yours, by offering seniors quality care, in the comfort of home.
Interactive Approach to Alzheimer's Care in Richfield, MN
Our Alzheimer's and Dementia care in Richfield, MN is different than other options available. At Comfort Keepers, the foundation of our care is called Interactive Caregiving. Interactive Caregiving focuses on engaging seniors physically, mentally, and emotionally to promote healthy aging and a high-quality of life.
Interactive Caregiving is especially valuable to seniors suffering from Alzheimer's and other forms of Dementia because stimulation has been shown to slow down the progression of the disease. In fact, studies have shown that stimulation improves mental health and feelings of wellbeing.
Services to Support Alzheimer's and Other Forms of Dementia
Our Comfort Keepers caregivers provide many services as part of our Alzheimer's and Dementia care in Richfield, MN. These services include companionship, personal care, medication reminders, light housekeeping, and more. Our team has worked with seniors experiencing various stages of Alzheimer's. We can provide seniors with a few hours of care each week to around-the-clock 24-hour care, depending on individual needs.
Want to learn more about Comfort Keepers senior care in Richfield, MN?
Interested in learning more about Comfort Keepers senior care? Call (651) 371-5882 or contact us to learn more about Comfort Keepers in Richfield, MN.
Richfield Zip Codes Served: