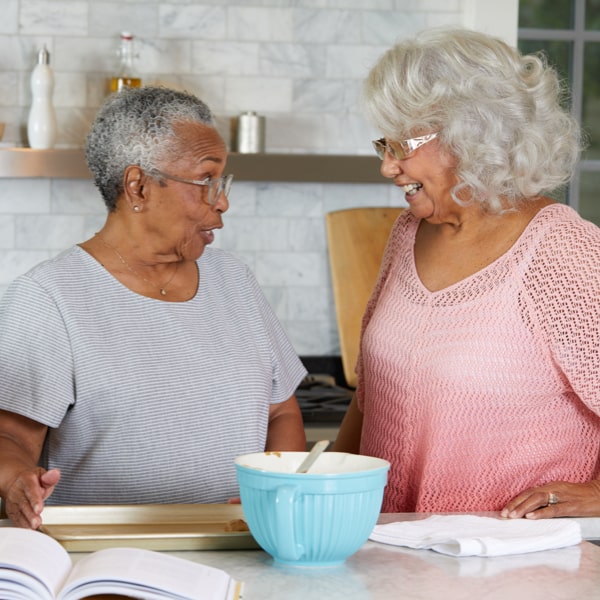 Home Care Services are provided throughout Dunkirk, West Chesapeake, MD, and the neighboring communities
Comfort Keepers provides specialized home care services in Dunkirk, West Chesapeake, MD, and the surrounding areas
Do you or someone you care about have the desire to age in place, in their own home? Would you want to live at home rather than in a senior center or assisted living facility? Our caregivers provide in-home care services in the privacy and comfort of their own homes. We recognize how important it is for many seniors to remain in their homes, and we are grateful for the opportunity to assist them with daily tasks.
According to research, the ability to age in place while keeping linked to their communities provides fulfillment and relevance to the majority of seniors. Comfort Keepers is a senior care service that assists elders in remaining self-sufficient in their own homes. Our office is always open; for further information, call (443) 328-4464.
Home Care Services for Seniors
At Comfort Keepers, we believe that an in-home care plan should be individualized to each individual's requirements, goals, and living situation. The best care improves the quality of life by focusing on activities that increase involvement, promote physical and mental well-being, and bring happiness, purpose, and hope.
Our in-home care services focus on physical needs and overall wellness. We believe that everyone, regardless of age or amount of care, should be able to experience life to the fullest. Every day at Comfort Keepers, we strive to improve the lives of our customers and their families.
The following are some of the home care services we provide:
Companion Care can assist you in maintaining your mental and social well-being.
Personal care is essential to keep up with daily tasks such as dressing and grooming.
Two examples of safety precautions are personal emergency response systems and drug safety.
Senior Transportation transports elders to and from appointments and activities in a safe and timely manner.
Support for seniors who use technology to communicate with family and friends.
Respite care allows family members and other primary caregivers to take a break.
Only a handful of the specialty care options available include Alzheimer's and dementia care, 24-hour care, and post-hospital care.
Caring is necessary
Every person we help is significant and unique. We provide the best elder care possible, tailored to each client's individual needs. Our caregivers have undergone intensive training and have successfully completed a background check. They are given the freedom to provide the best possible care. Our caregivers must also pass a series of tests to determine if they have empathy and a desire to make others happy.
The Minds of Loved Ones are at Ease
Comfort Keeper's Home Care services give families peace of mind while allowing the elderly to preserve their independence and way of life. We employ technology to keep families connected and informed about the health and well-being of their loved ones. Our caregivers can also provide respite care for you and your family caregivers.
We strive to deliver the greatest quality therapy accessible in order to exceed expectations and support families. We understand how reassuring it is to know that your loved one is in the hands of trained professionals. From the comfort of your own phone or laptop, we can give you a variety of digital solutions for real-time information, transparency, and communication with your loved one's care team.
Care Plans Tailored to Your Specific Needs
Our uplifting in-home care services begin with a home visit. For each client, our professionals conduct a thorough assessment and create a personalized care plan.
On a case-by-case basis, some elderly persons only want assistance with housework. Others require in-home care seven days a week, 24 hours a day. In any event, we'd be glad to meet with you and your loved one to create a personalized care plan.
---
Contact Us
When we build your loved one's overall care plan, we take into account their unique care needs. Please choose one of the options below to contact a Comfort Keepers Home Care caregiver in Dunkirk, MD, and learn more about our services and how they may benefit you and your family: