Creative Caregiving: To Us, It's Personal
For some people, caregiving is a job. For others, it's a calling. For Ruth, a Comfort Keepers caregiver, it's an art form defined by creativity, innovation and patience. "I really enjoy doing this," she said. "I'm the oldest of six kids, so it's like I'm doing the most natural thing of all by being a caregiver."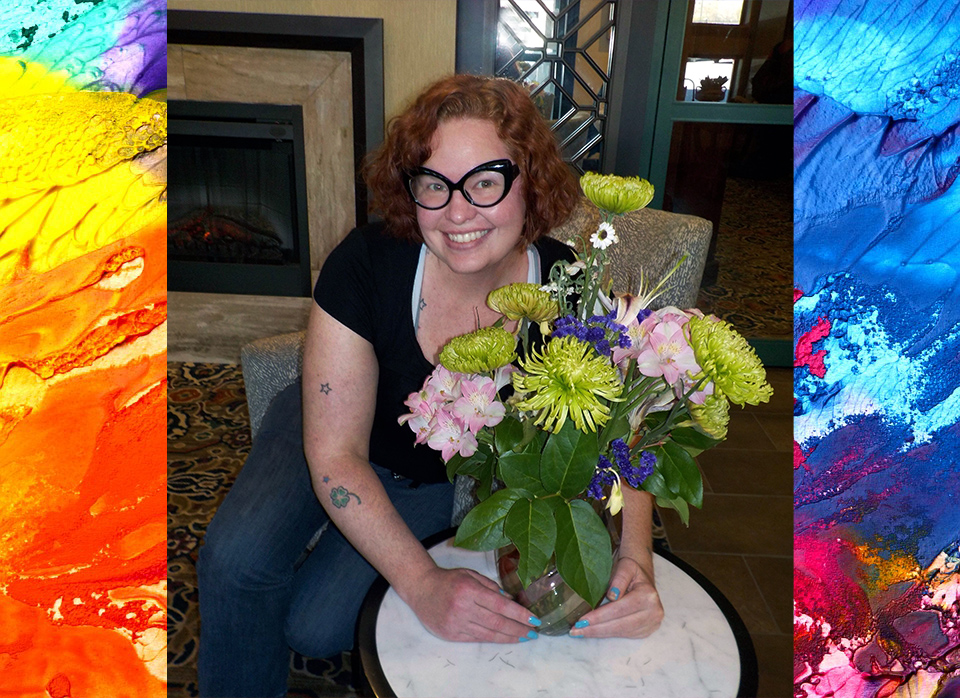 The mother of two boys, ages 9 and 4, Ruth blends her personal caregiving responsibilities with her professional caregiving assignments on a regular basis. At present, she works Monday-Friday as a Comfort Keepers caregiver for Helen, a 102-year-old woman who resides in a senior living community in the northern suburbs.
"I love when a client can fully utilize all my skills," Ruth said. "There's a lot I can do for them: cooking, homemaking, taking them to appointments. I tell them that my job is like 'rent-a-granddaughter.'"
As a full-time caregiver and companion, Ruth helps Helen get to her low-vision support group and her twice-weekly exercise class. Ruth also ensures that Helen goes to the hair salon every Friday afternoon. "I make the appointments, I remind her about them and I help her get where she needs to go," Ruth said. "Helen likes everything to be organized and detail-oriented. That makes her happy."
Ruth, who studied at the School of the Art Institute of Chicago, is also an accomplished visual artist. "I'm a painter and a writer," she said. "In the past, I did sell some of my acrylic paintings in Lake Geneva." It's this kind of creative thinking – this willingness to look at things from a different perspective -- that makes Ruth such a successful caregiver.
"Helen and I went out yesterday to hunt down some new shoes," Ruth said. "Her doctor told her she needed a specific kind of shoe that would be better for her foot, so we went out to the mall to find them. That was fun!"
However, for Ruth, working with Comfort Keepers as a caregiver means more than running errands and making lunches. She views caregiving as a necessary component in the life of the American family. "This job is super important," she said. "We all have to take care of our families and our aging relatives. This type of work should be fully funded by the government, because everyone deserves to have the highest quality of life possible."
As a working mom, a creative visual artist and someone who likes to dabble in standup comedy in her spare time, being a caregiver suits Ruth just fine. With Comfort Keepers, she can be the support system that helps a senior live a happy, safe and independent life. "I am where I am and this is where I'm going to stay," she said. "I think that with what we do, caregivers can change the world."
To learn more about how Comfort Keepers of Chicago North Shore can help your family, please call us at (847) 215-8550. We're here to help.