Dementia Care for Seniors in Alpharetta, GA and Surrounding Areas
You are not alone. We provide dementia care and Alzheimer's care for your loved one at home, giving you the support you need.
---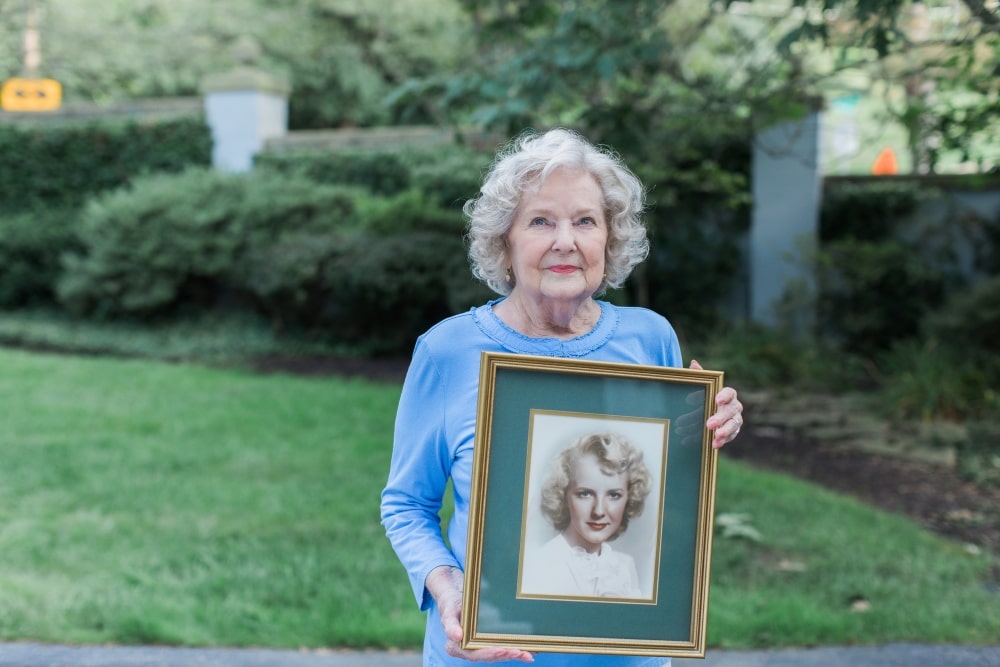 Caring for a loved one with dementia or Alzheimer's disease in the home can be physically and emotionally draining. We understand the challenges faced by family caregivers and can help ease the burden. We can provide dementia care services which allow your senior loved one to remain independent and happy while living within the comfort of their own home. The caregivers we employ are trained and insured so that you can be confident they will provide high quality care here in Alpharetta, GA and the surrounding area.
Many of the Comfort Keepers® offices nationwide provide customized care for clients who are experiencing symptoms of dementia or Alzheimer's disease. Our Comfort Keepers® are specially trained and ready to help.
How Comfort Keepers Can Help With Dementia Care
Dementia care providers with Comfort Keepers of Alpharetta, GA are trained to help seniors with dementia, including Alzheimer's disease. We can provide basic care including light housework, meal preparation, transportation and personal care, and make sure to go the extra mile by providing care that enriches the lives of your loved ones. Our philosophy of Interactive Caregiving allows those in our care to live longer, more vibrant lives.
Dementia Care Involves Building Relationships
Dementia and Alzheimer's care with Comfort Keepers begins at the first minute we meet, during our free in home care consultation with your loved one. We learn the senior's habits, their likes and dislikes, and important aspects of their lifestyle. Our dementia care providers develop relationships with your senior loved one and engage in activities that studies have shown to stimulate memory. These activities can include reading, listening to music, and looking at photographs. Activities aren't cookie-cutter, because every person is different. That's why we create a custom senior care plan for each loved family member that we serve.
Call Us for Dementia Care in Alpharetta, GA and the Surrounding Area
If you or a loved one is in need of home care with a focus on dementia care, contact Comfort Keepers of Alpharetta at (770) 232-6360. We are available 24/7 to schedule an in home consultation with you.