Homecare Assistance & Companion Care in Alpharetta, GA
Making a Difference with Quality Homecare Assistance in Alpharetta, GA and the Surrounding Area
---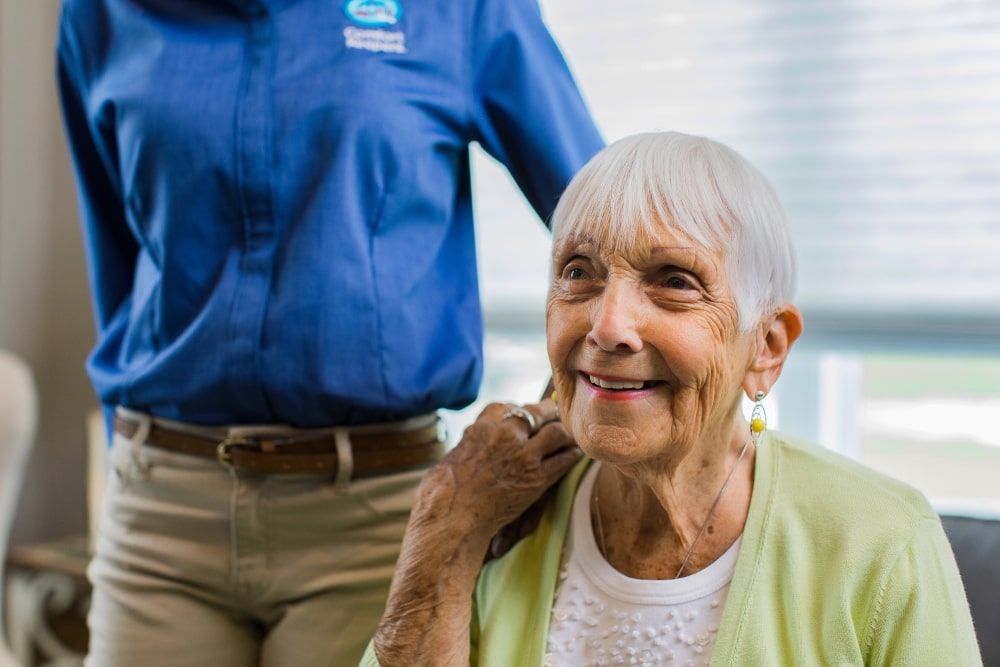 To stay healthy and enjoy their golden years, seniors need companionship and friendship. But the problem is that a growing number of seniors are feeling lonely and isolated, spending most of their days alone. Loneliness is a serious problem that affects millions of US seniors, and it can lead to serious health issues like anxiety and depression. It can also additionally complicate existing health problems. If you are worried that your loved one spends too much time alone and that they may be feeling isolated, Comfort Keepers can offer high-quality homecare assistance and companionship care right in their home. With a trained, dedicated caregiver, your loved one will be able to complete daily tasks, go on outings, socialize, and enjoy an elevated level of physical, mental, and social engagement. To learn more, call us at (770) 232-6360.
What is Companion Care When it Comes to Homecare Assistance?
Companion care includes homecare assistance and companionship – basically, this type of care is all about the caregiver helping your loved one while also keeping them engaged and active. The most common activities include:
Conversation about any topic that your loved one finds interesting
Activities that bring joy, like playing games, solving puzzles, or listening to musing
Healthy meals (planning, preparing, and sharing meals)
Light physical activity, like walking or dancing
Light housekeeping to make sure your loved one's home is clean, organized, and safe
Errands, like grocery shopping, picking up medications, going to the post office
Transportation to and from any place in Alpharetta, GA
And much, much more
A Holistic Approach to Homecare Assistance in Alpharetta, GA
What makes our homecare assistance and companion care stand out is our unique Interactive Caregiving approach to care. This holistic approach takes care of the whole person – their physical and mental health, their emotional and spiritual well-being, their interests, and more.
Instead of simply finishing tasks for your loved one, our caregivers will promote activity whenever possible. This means your loved one's care provider will encourage your parent to participate in daily tasks, which can boost their independence, confidence, and self-esteem (and it can also give them something to look forward to every day).
How Comfort Keepers Can Help with Homecare Assistance
There are many different ways in which Comfort Keepers can help your loved one age in place and enjoy a higher quality of life. We can provide services like:
Meal planning and prep according to dietary guidelines and recommendations
Companionship, conversation, and interaction during every care visit
Homemaking tasks that boost cleanliness and safety in your loved one's home
Medication reminders to make sure your loved one takes their medications on time
Grocery/home shopping and running errands
Transportation to appointments, social events, family gatherings, and more
Please reach out to our Alpharetta, GA, office today to schedule your free care consultation and get started with our homecare assistance and companion care services. We are here to help!