Interactive Caregiving: Our Homecare Philosophy in Alpharetta
A Better Quality of Life With Our Senior Homecare Services in Alpharetta, GA and the Surrounding Areas
---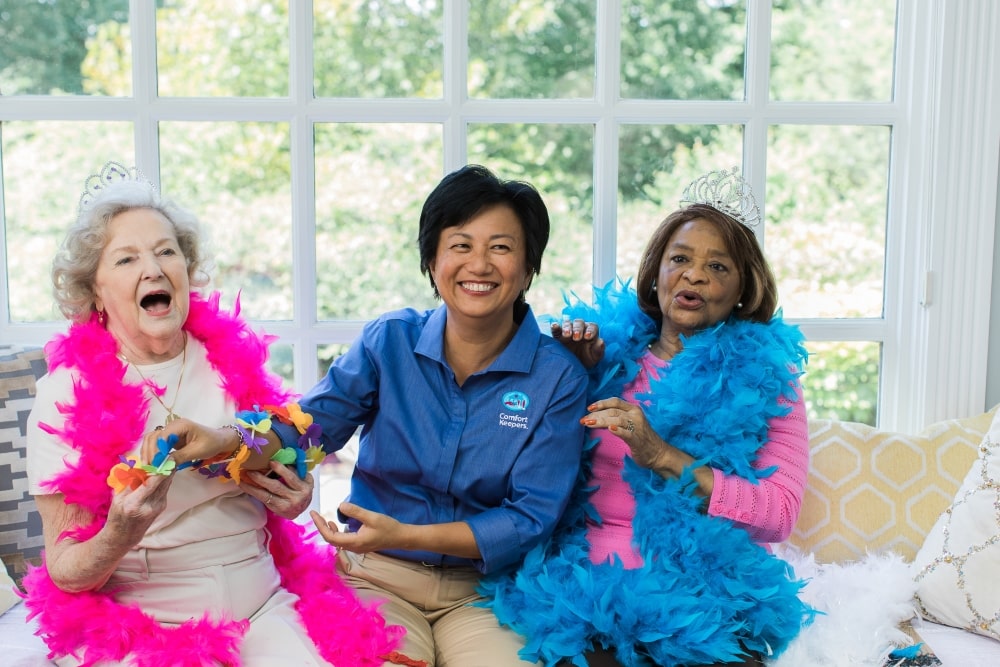 Senior care is a rewarding profession in so many wonderful ways. Part of it is due to the fantastic people we meet each day. Indeed, they mean more to us than having a job to do in Alpharetta. Our clients are human beings with emotional, social, physical and mental needs. Fortunately, our caregivers want to build a relationship with all of them and enrich lives on a daily basis. Comfort Keepers of Alpharetta, GA goes the extra mile to improve your quality of life in every aspect, so our clients can live well and remain independent. We believe that through our method of homecare called Interactive Caregiving™, we can help everyone live a happier, more fulfilled life. Call us to learn more at (770) 232-6360.
How Interactive Caregiving and our Services Work
Interactive Caregiving was developed by Comfort Keepers and it's based on four pillars:
Physical Health
Mental Health
Nutrition
Safe Environments
Having served the Alpharetta community for many years, we know that no two seniors are alike. Every senior we care for has a unique personality, specific care needs, and their very own interests. As such, we we're eager to sit down with you and listen to what you need. We'll work with you to create a homecare plan that feels right - this plan will emphasize independence and life enrichment. We'll be sure to incorporate your favorite activities and interests into your senior care plan because we know there's so much to do here in Alpharetta. Our caregivers enjoy participating in activities that make you happy and add to the quality of your life. Some of these activities may include:
Having meaningful conversations
Taking short day trips in the Alpharetta area
Doing puzzles
Cooking meals together
Reading a book together
Going for a walk around the neighborhood
Going to the movies
Attending community events
Proper Homecare Improves Mental & Physical Health
Seniors who remain active and pursue hobbies will have improved health and mental state. Our caregivers will provide companionship and enjoy your loved one's favorite activities together, which really helps seniors who have been feeling isolated socially. There's nothing like having someone to talk to, share life with and simply be there.
Quality Care in Alpharetta, GA and the Surrounding Area
We want to make a difference in the life of every senior we care for in Alpharetta. Our homecare providers are compassionate, friendly and genuinely care about your well being. Let us help you live a better, more fulfilling life through Interactive Caregiving. Contact us to learn more or to schedule a consultation.