Comfort Keepers Provides Expert Home Care Solutions for Seniors in Sebring, FL
Comfort Keepers provides personalized home care services for your loved ones living in Sebring, FL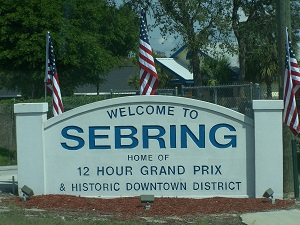 When families in Sebring, FL and the surrounding areas need professional home care for a loved one, Comfort Keepers is here to help. We are the preferred care provider in the area, offering a myriad of care solutions for all needs and situations.
Our care plans are fully personalized – after we learn more about a client's needs, wishes, and requests, we build a care plan that is unique for them. We match each client with a compatible caregiver to ensure that they can build a good relationship and that the client looks forward to each caregiver visit.
No matter which services you choose for your loved one, you can rest assured that our primary goal is to keep seniors safe at home. We know just how dangerous it can be for an older adult to live alone, and we can lower the risk of falls, injuries, and other accidents. And in case something bad happens, our trained home care providers are there to immediately call emergency services or take the client to a hospital.
More Than Home Care
At Comfort Keepers, we know how important it is for seniors to be able to stay active, both physically and mentally, socialize, and engage in activities they love. We can ensure that your loved one does all the things they love doing and you can get peace of mind that your parent has all the support they need to stay independent, safe, and comfortable at all times.
Our home care providers offer a range of services to help seniors. We provide personal care (assistance with bathing, grooming, dressing, toileting, mobility…) as well as companion care (light housekeeping, meal preparation, grocery shopping, running errands…). In Sebring, FL, we are also able to offer specialized care, like hospital-to-home transitioning, dementia care, and end-of-life care. And we also offer respite care for family caregivers who occasionally need a break from their responsibilities.
Our dedicated caregivers also provide incidental transportation in and around Sebring, enabling older adults to tailor their own schedule to their needs and stay as independent and active as possible. We can drive your loved one to and from a shopping mall, doctor's office, church, pharmacy, home of a friend, and more.
If you would like to learn more about our home care services and how we can help your loved one in Sebring, we encourage you to give us a call. We are happy to answer all your questions and schedule your free care consultation with a client care coordinator!