End-of-Life Care Services Available in Durango, CO
We can provide end-of-life care for your loved one and support the family during this stressful time in Durango, CO, Aztec, NM, Farmington, NM and surrounding areas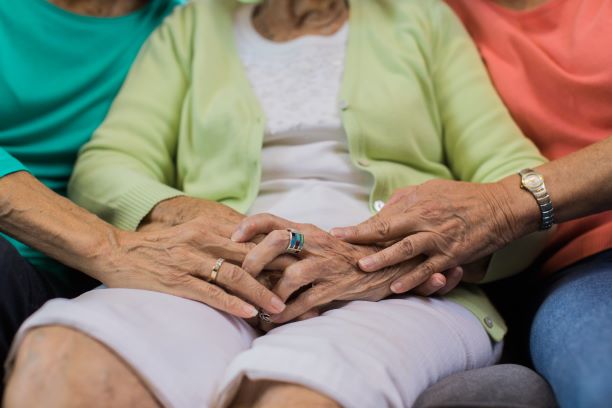 A lot of older adults who have been diagnosed with limited life expectancy wish to spend their final days at home where they feel most comfortable. However, providing care for a parent who is nearing the end of life can be both overwhelming and exhausting, both physically and emotionally.
At Comfort Keepers, we offer end-of-life care to seniors and their families in Durango, CO. Our trained caregivers can work with your loved one's hospice agency or a medical provider to ensure they have everything they need to feel comfortable at home. We can assist your parents with various daily tasks such as meal preparation or housekeeping while providing emotional support to the family. Our goal is to lessen stress for everyone involved and help during this difficult time.
Comfort Keepers Can Provide Hospice Assistance
You and your loved one must make the most of your limited time together. With the end of life care, you will be able to spend quality time with your loved one, while we will do everything else. Our trained and compassionate caregivers can assist with bathing, dressing, and toileting, light house cleaning, laundry, and meal preparation, as well as keep your parent company while taking a much-needed break. For each client, family, and scenario, Comfort Keepers' home health care team creates a unique, individualized, and compassionate care plan. As the client's needs change, we work closely with them and their loved ones, as well as hospice professionals and other support providers.
Our end-of-life care continues after your loved one's passing. We can help you organize and move their belongings, or simply be there for you when you need someone to talk to. Our caregivers can help you deal with your loss process your grief.
---
We Are Here To Help
Caregiver compassion and professionalism are intertwined in our training, which gives families peace of mind amid the inevitable ups and downs of a loved one's final days. If you would like to learn more about us and our end-of-life care services, call (970) 344-9717 or contact us online today. Our staff members will gladly answer all of your questions and help you find the best solution for everyone involved.