Senior Transportation Services for Your Loved One in Durango, CO
Comfort Keepers provides reliable transportation for seniors in Durango, Pagosa Springs, Aztec, Bloomfield, and the surrounding areas
When a senior loved one is no longer able to drive, it is normal that they feel sad or frustrated. Without a car, many seniors feel like they have lost a big part of their independence. After all, leading a quality life also means being able to go where you want when you want.
And if your loved one is in this situation, you may also be worried that they will get injured in public transportation, or that they may be feeling increasingly lonely if they are constantly relying on busy family members for transportation. If this is a familiar situation, give us a call at (970) 515-7055.
More Benefits Of Our Senior Transportation Services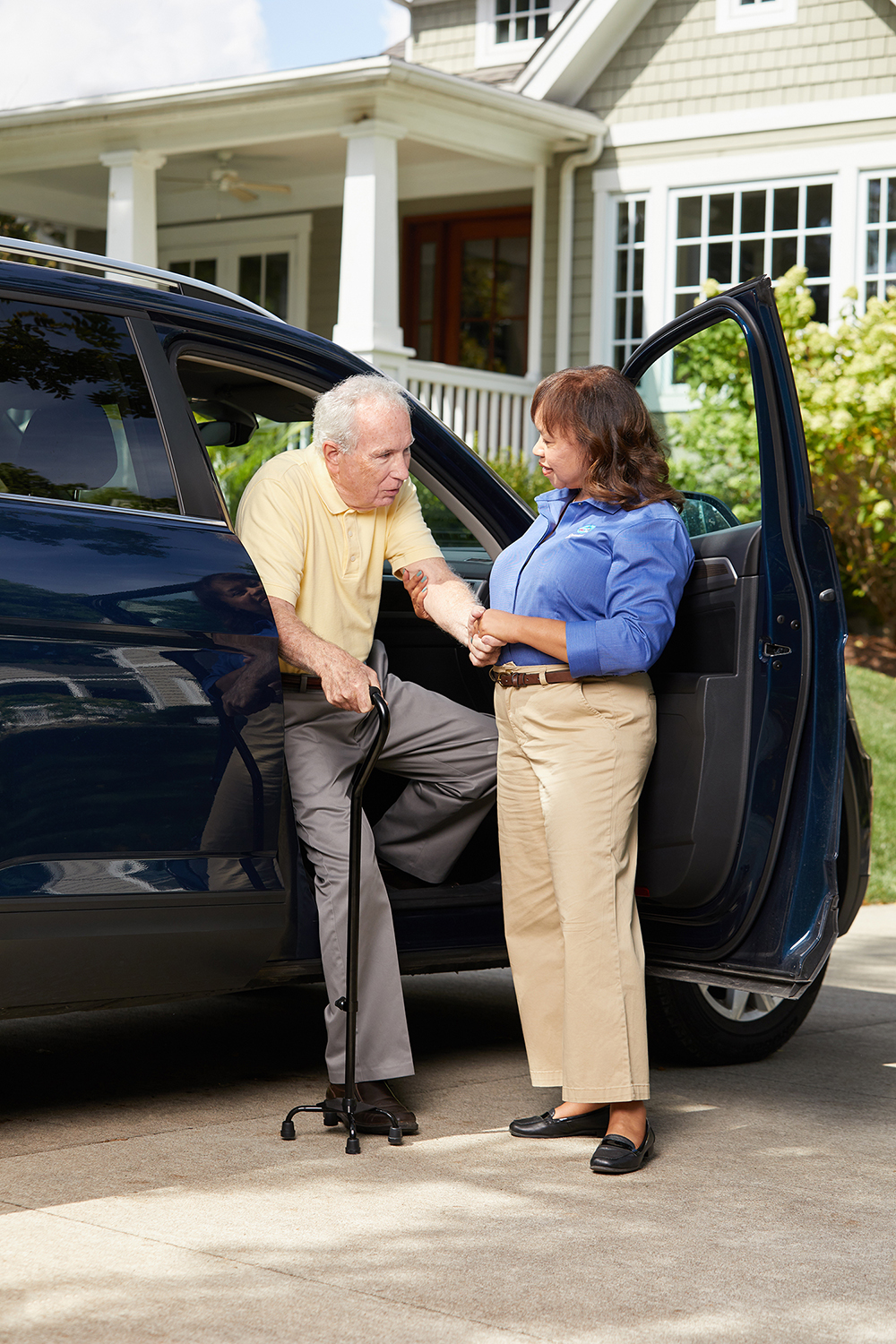 At Comfort Keepers, we know just how much seniors value their freedom, mobility, and independence, and we can help. Our senior transportation services are the best way for local seniors to get from point A to point B in Durango, CO, and the surrounding communities.
Our caregivers have valid driver's licensees and dependable vehicles, plus they are trained to provide home care and assist seniors in all sorts of situations.
Here is what our senior transportation services can include:
Going to a doctor's appointment or therapy session
Running errands like picking up prescription medication
Grocery and home shopping
Visiting family and friends
Attending social and community events
And much more
Comfort Keepers can give your loved ones their freedom back. Instead of using public transportation or costly taxi services, your loved one can enjoy personalized senior transportation services – which also include assistance with getting in and out of a vehicle, carrying shopping bags, help with getting ready for an outing, and more.
Other benefits of our home care services
And our dedicated care professionals can help your loved one with a variety of other daily tasks, too. For example, a caregiver can assist with:
Hygiene and toileting
Meal planning and preparation
Light housekeeping
Laundry
And more
---
We're Here to Help
All of our care plans are personalized and based on our Interactive Caregiving model of care, which encourages seniors to remain active and engages throughout their golden years.
Comfort Keepers also offers several specialized care plans, including dementia care, end-of-life care, and transitional care. If your loved one is about to be discharged from a hospital, our senior transportation services could prove to be very convenient.
To learn more about us and how we can help your loved one in Durango, CO, Farmington, NM, Aztec, NM, or the surrounding areas, please contact us today by calling (970) 515-7055.