Providing Safe and Reliable Senior Home Care Transportation for the Elderly in Greater Sonora, CA
Seniors can keep their independence with the help of Comfort Keepers senior home care transportation services in Sonora, CA, and the surrounding areas.
Attending community activities, visiting with friends, conducting errands, and getting regular checkups with medical professionals are essential parts of many seniors' quality of life. We are aware of the need to safeguard individual liberties, particularly for people who are unable or unwilling to operate a motor vehicle. Getting around and staying in touch with loved ones is another benefit of having easy access to transportation. It is our pleasure to assist with senior care transportation services.
---
Where Can Comfort Keepers Take Seniors?
To ensure that seniors have the freedom and mobility they need to visit senior centers, grocery stores, or even medical transportation, Comfort Keepers caregivers are trained in providing a more reliable and safe alternative for transportation.
Elders can rely on Comfort Keepers to get them to and from their daily routines, such as:
Getting to and from medical centers for visits with doctors and follow-ups

Conducting errands and grocery shopping

Getting to know new people and participating in social events

Visits with family members
Comfort Keepers' senior transportation service enables the elderly to go wherever they want without driving, traveling alone, or relying on public transportation. Comfort Keepers will accompany older adults who wish to attend a grandchild's baseball game or shop at an outlet store with their family members. Call us at (209) 213-2693 right away to learn more about our tailored companionship with transportation and senior home care services.
---
Other Services We Provide Seniors
With our senior transportation services, you can rest assured that your elderly loved ones will be taken care of without relying on public transportation. Our goal is to provide a wide range of transportation options to meet all of your senior home care requirements.
Caregivers who are well-versed in providing a clean home environment, fresh-cooked meals, and personal help for people who prefer to remain at home are also available. To keep our elderly residents active and involved, we use Interactive Caregiving.
---
Supportive Care During a Hospitalization Transition
Patients who cannot drive themselves home from a hospital or care facility, as well as to scheduled follow-up visits and treatment sessions, can use Comfort Keepers' transportation services. Click here for more information about our post-hospital care alternatives.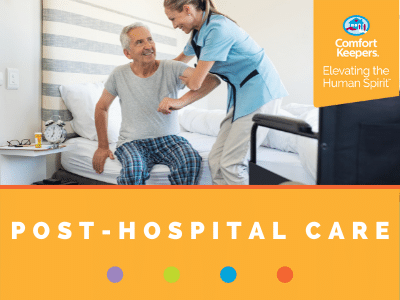 ---
Make an Appointment for a Free Consultation Today!
Is it difficult for your loved ones to get around and use public transit since they receive multiple levels of senior home care? We at Comfort Keepers are here to assist you in any way we can. To learn more about how our senior transportation services can benefit you and your family, call our senior home care company now at (209) 213-2693 and schedule a free consultation. During your free consultation, a care advisor will go over your specific needs, schedule, and budget with you.