Welcome to Comfort Keepers Home Care in Sonora, CA, and the Surrounding Areas
In Sonora and the surrounding areas, we are proud to provide exceptional senior care delivered by compassionate experts. The safest place for a senior to grow old gracefully is typically in their own home, perhaps more than ever. Comfort Keepers Home Care of Sonora is committed to assisting elders in remaining in their homes for as long as it is safe. Not only are the surroundings familiar and comforting, but the personalized care allows a senior to develop mentally and physically, allowing them to live an active and meaningful life. Call (209) 213-2693 today to learn more about how Comfort Keepers can help your family in Sonora, Lodi, Oakdale, or the surrounding region.
---
Become a Comfort Keeper Today!
Comfort Keepers is looking for people that are dedicated and kind to join our team. You'll have plenty of chances to expand your career as a Comfort Keeper. You'll help seniors keep their independence and quality of life. As a shoulder to cry on and a companion, you will be there. In addition, you'll be helping to improve the lives of older adults in Sonora, CA. Please use the button below to apply for one of our available vacancies.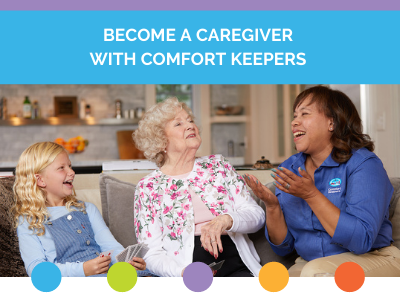 ---
Care Services
We offer seniors every opportunity to pursue interests and engage in the world around them. Health and wellness while living a joyful, purposeful life at home is our primary goal for each client. To this end, we offer a variety of senior care options, including:
---
Not Sure What Care You May Need?
To learn more about our comprehensive senior care options, contact Comfort Keepers of Sonora today at (209) 213-2693 or fill out our online form. We will be happy to answer your questions and schedule a complimentary consultation. We also offer virtual consultations for your convenience.